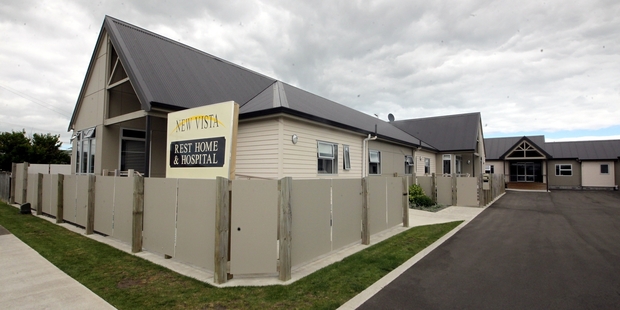 A Wanganui rest home has come under fire for its care of an elderly patient.
The Health and Disability Commission this week released its report into the treatment provided by New Vista rest home to the 87-year-old woman.
Following a complaint to the commission from one of the woman's daughters, an investigation was initiated in September 2012.
Commissioner Theo Baker's report found several areas where New Vista's care of the woman was unsatisfactory.
Ms Baker noted the woman was admitted to New Vista for short-term respite care in 2011, following a hip replacement.
"The rest home's admission assessment and documentation was incomplete, and the woman's care plan was not updated during her stay, despite her changing health status."
Some of the rest home's failings included leaving the woman without anti-anxiety medication over a weekend, and not informing her family of several falls she had.
Ms Baker said the woman did not receive the continuity of care to which she was entitled.
"While the rest home had policies for medication administration and care planning, it appears that staff failed to comply with those policies consistently.
"The rest home had a responsibility to ensure staff complied with its policies and provided services of an appropriate standard, and it failed to do so."
She said the rest home had apologised to the woman's family, and reviewed its policies and procedures.
Ms Baker recommended the rest home ensures all staff receive adequate orientation and have regular training on its policies and procedures, and that all care plans be audited.
The Whanganui District Health Board was also criticised for failing to carry out and record a formal risk assessment, and failing to do enough care planning for the woman during her hospital admission.
Robyn Williams, facilities manager at New Vista, said the incident happened two years ago, and she had taken over the rest home 18 months ago and there had been a total overhaul since that time.
"In our last audit in June, we were fully compliant, and I am confident in the quality of the care we offer," she said.
Whanganui District Health Board manager of elderly care, Andrea Bunn, said she was confident New Vista had addressed the issues in the report.
"We are also confident that the home's investment in improving its facilities, management and nursing leadership are having a positive impact," Mrs Bunn said.
She said the health board had reviewed its documentation to clarify staff responsibility for assessing patients' needs for pressure-relieving equipment.