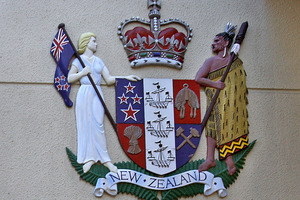 A Wanganui man has appeared in court facing 17 charges of violence against his children and two of sexually violating his daughter.
The 34-year-old, who cannot be named, appeared before Judge Phillip Moran in the Whanganui District Court on Monday and entered no pleas to 17 charges of assaulting a child and two charges of sexual violation of a female under 16.
The five alleged assault victims were aged between 9 and 13. The alleged sexual violation victim's age was not given in court.
Judge Moran bailed the man to reappear on December 3, when he will make his pleas. He was ordered not to have any contact with any children under the age of 16 and not to associate directly or indirectly with the people named in the indictment.