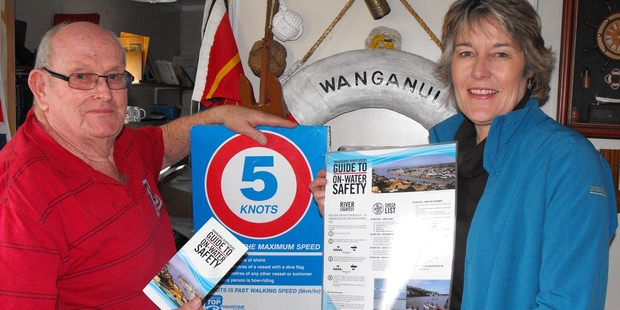 With summer coming the message has gone out for Whanganui River users to be safe and be seen.
Trevor Gibson, chairman of the Whanganui Navigation and Water Safety Group, said too many river users were flouting basic navigation rules while others were not making a big enough effort to be easily seen in or on the river.
Mr Gibson said the river becoming increasingly popular as a recreational spot meant more traffic on the water.
"We're urging swimmers especially to consider wearing brightly coloured caps to make them more visible to other river users.
"And we want those in boats, whether powered or not, or jet ski users to observe the basic maritime rules of keeping to the right hand side of the river at all times."
Mr Gibson said there had been a number of minor collisions and near-misses because one craft had been in the correct channel while the oncoming craft was on the wrong side.
"The only time when that rule does not apply is during a properly organised water sports event like a rowing or waka regatta. But even during their training, rowers, kayakers and waka paddlers need to observe these simple rules."
Another major issue was excessive speed.
"We know that some jet skis can reach speeds of 60 knots (110km/h). At that speed extreme caution is needed," he said.
Other basic rules meant boats were restricted to no more than 5 knots within 200m of shore or if they were within 50m of another boat.
He said there were a number of blind corners further up the Whanganui River and "we've had incidents at those spots as well".
"This isn't just about looking after yourself. We want every river user to consider others and not just themselves."
He said another way users could help out was by advising the local i-Site if they have any activity planned on the river.
"All we're doing is giving people a wake-up call before summer is upon us."