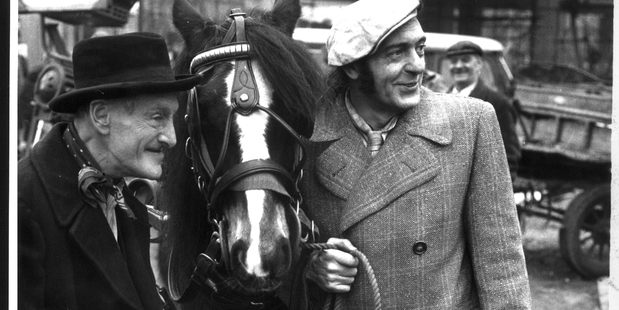 Even though I am thankful council specialist inspectors are out and about ensuring our welfare is being looked after according to the rule book, I still feel a little squirmy about a couple of their investigations.
The Inspectors, Wednesday on TV One at 7.30pm, took us on a show-and-tell around a couple of rumpty establishments in Auckland that left us with lot of thought, but no food - no way!
The inspection of a dingy takeaway joint in New Lynn was just business as usual for the crisp and efficient young woman inspector. She swanned in delicately picking her way across the filthy floor, tut-tutted at the old mop and bucket shoved in the wash basin where you supposedly washed your hands after going to the loo, muttered darkly that the toilet door shouldn't be left open - lovely view behind the counter into the dunny!
The owner wandered silently behind her, stumbling a bit when she flung open the fridge door and found fields of mould festering on every shelf in and around uncovered food that had been haphazardly piled in.
This was followed by a couple of plump chooks thawing in an old plastic bowl on the bench in the prep area. It had only been there for four hours the owner said.
Our young inspector shrieked, her teeth gritted and spat out the rules on thawing chicken. Delicious salmonella sarnie anyone?
The owner was constantly moving in a small, bowing dance and after his inspection he was dropped from Grade B to Grade D and given two weeks to clean his dirty little shop up. I reckon it would have been wiser to shut the whole heap down.
By the time Miss Efficient returned two weeks later there had been a spectacular clean-up. However, the shop had to stay on Grade D for another couple of months at least. "And it will cost him to have the grade raised," Miss Inspector said with a smirk.
Across town another health inspector was visiting a woman living on a rear section in what I think was a house. You couldn't see the building for the rubbish.
The inspector said the woman was a committed hoarder they had to keep an eye on. I thought hoarding meant great pile of things in the rooms of the house. Not this one. There was indescribable reams of stuff draped, wound and dumped on every horizontal surface outside; dangling from trees, squashed into the hedges, and strewn on the path.
"It's all clean rubbish," whinged the woman.
The inspector admitted nothing could be done because the neighbours never complained. They couldn't see her back section nightmare, he said.
I remember years ago they made a comedy series about junk collectors called Steptoe and Son but somehow this old gal wasn't funny and her "collection" was a colour-unco-ordinated nightmare.