The Special Olympics Flame of Hope made it to Levin this afternoon thanks to the Law Enforcement Torch Run.
Local police officers and Special Olympics athletes and their supporters lined up along Bristol Street, oppposite the Police Station and with the flame lit they marched down the road, along the main shopping street, then around the corner to Te Takere o Kura-hau-pō.
The flames was swapped from hand-to-hand during the walk, giving many a turn at torch bearing.
The run aims to increase awareness and raise funds for the Special Olympics movement.
The LETR New Zealand is also working in partnership with Special Olympics New Zealand to promote and support its Athlete Leadership Programme (ALPs) - a programme that aims to provide athletes with the tools and experiences to become leaders in their own right - to speak for themselves.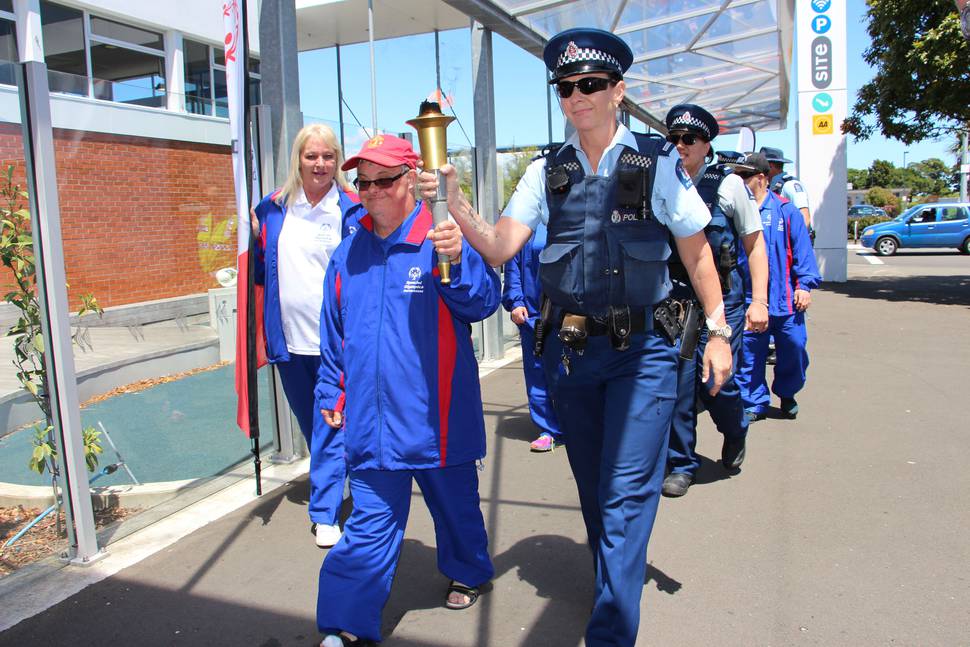 The LETR kicked off in Kerikeri and Invercargill on September 30, and two torches are currently travelling up and down the islands, meeting at Parliament on Friday, November 24.