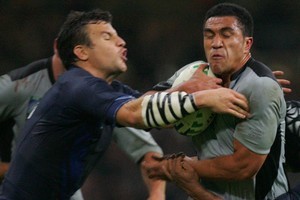 Does a side need to stick with the same starting 15 to win a Rugby World Cup?
The 2007 All Blacks made a total of 46 changes between their five matches at the last Rugby World Cup. The 1987 All Blacks made just 17 changes during their six matches.
Squads have increased in size over the years as have the matches played at the World Cups.
The 1987 All Blacks squad had 23 players compared to the 30-man squad competing at this year's tournament and as the below stats show, rotation has had an upward trend since the first World Cup.
Total team changes:
1987 All Blacks - 17
1991 Wallabies - 17
1995 Springboks - 28
1999 Wallabies - 30
2003 England - 35
2007 Springboks - 34