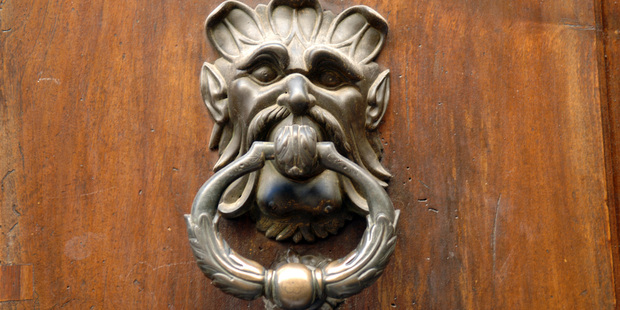 SCAMMING, it seems, is alive and well at street level.
We should all hopefully be familiar with the internet romance scams, or the unknown relative who dies in Africa leaving behind a vast fortune locked away, waiting for a family member to claim it.
If it's too good to be true, then it's not true, is always my first thought. But we still seem to be vulnerable to the face-value scams, when someone literally presents themselves on your doorstep as a persuasive individual.
I've noticed it's becoming more common for scammers to time in with official appeal days. This weekend's Red Puppy Appeal saw a pair of "collectors" going door to door, claiming to be collecting for the Blind Foundation.
I also recall, when a significant food drive was under way in Masterton last year, reports of a person going door to door picking up the food intended for the food banks.
It is unfortunate in that unless the door knockers are under 14 and holding Girl Guide biscuits, you cannot take any collector at face value.
Most major charities are sensible and co-ordinate well-publicised appeal days, with collectors who have identification, and they station them in prominent locations, rather than wandering the streets. Few charities go door-to-door these days. The public has less of an appetite for door knockers and, with people leading busy lives, there's no guarantee people will be at home. I've noticed even the classic door knockers, the Mormons or Jevovah's Witnesses, aren't about as much as they used to be.
I don't want to trash the charities that continue a door-knocking routine, but residents should keep in mind that door-knocking for money is not a common practice and they should always be suspicious - and ask for identification. Also keep in mind the old favourites: the overseas students selling "original" artwork; the guys with "leftover" hotmix, ready to tidy up your drive; the blokes who can trim your trees or hedges for cash; the vacuum cleaner salesman offering the most outstanding device on the market. For many of us, our default mode is to be polite. You feel sorry for someone, and it's hard to say no without wanting to appear rude. But if you don't want someone on your property, just tell them to leave - and call the police if you need help.
For more articles from this region, go to Wairarapa Times-Age