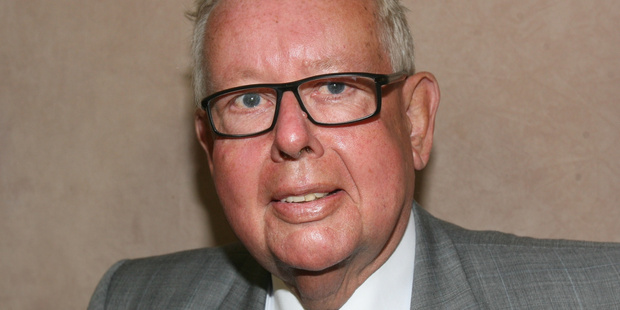 JOHN Hayes MP is not going to stand for this year's election. That's a headline I could see coming in the distance like a slow-moving horse and carriage. It got there in the end.
As Labour candidate Kieran McAnulty points out, it does open the floodgates - at last - for anyone in National to put themselves forward as a candidate. Mr Hayes always had an impressive majority at election time, but I believe the threshold of tolerance in the constituency had been reached for an MP with a seemingly laissez-faire operating procedure. Now the path is clear for those who believe they can make a difference, and who have ambitions. Let's not be shy about it. I respect those who are ambitious. If someone believes being an MP is part of their career path and has the drive to make that work, good on them. They just have to keep in mind they are answerable to around 45,000 voters - something I believe Mr Hayes lost interest in a while ago.
In the vibrant competitive nature of what is now possibly a marginal seat, there's going to be plenty of public opinion, and the Times-Age welcomes that. Every editor knows there are inevitably haters and trolls who take up more letter or Facebook space than is seemly, and I'm sure candidates will take it on the chin as part of the vigour of debate.
However, it has been disappointing to find haters who ping Mr McAnulty on his TAB racing background, or Alastair Scott, a National Party prospect, for his wealth and business success. A man is allowed to have a job, and is allowed to earn a living, and even be successful in it. Who is to say that a bookmaker or a winemaker is better or worse than each other? A man is also allowed to further himself. I come from a construction background. It was a job. I knew I'd be a better journalist. These guys believe they'll be good MPs, and self-belief is a big thing.
And if we are considering background, consider this: John Hayes had an impeccable pedigree - family man, agricultural economist, ambassador, diplomat, high commissioner, and honoured with a New Zealand Order of Merit. Think about that, and ask yourself: did all of that translate into an MP who served his community to the best of his ability?
For more articles from this region, go to Wairarapa Times-Age