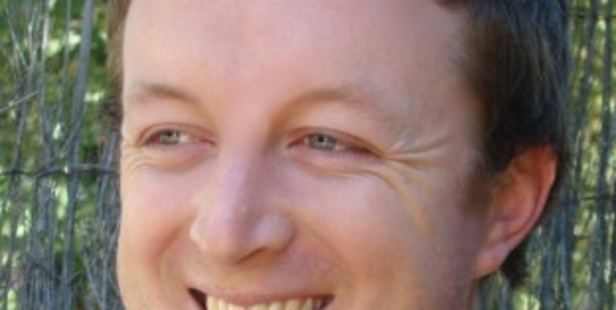 While many of us are enjoying a break over the holiday period it is easy to overlook the fact that things are not as good as they could be. Wairarapa's economy is stagnant. We need a government that is willing to make the difficult decisions, not simply drift along the populist path. Labour has a bold plan to pay off the country?s ballooning debt and grow our economy. The fact is New Zealand is drifting without a plan. National's only priority is getting re-elected. While the government is committed to the populist path, New Zealand's national debt is out of control. The economy is not performing - it is reliant on the Christchurch rebuild. Despite National's promise to reverse the brain drain, record numbers of New Zealanders are leaving permanently.
Labour is fighting for the future of regional New Zealand - the areas which our economy relies on. Beasically, we are fighting for the future of our country. It's that simple.
Labour?s plan charts a course for a stronger, more resilient economy and doesnt simply rely on selling off our valuable assets.
I am proud to be part of a team that will make the hard decisions needed to secure a prosperous, long-term future for all New Zealanders. Take Labour's Capital Gains Tax for example. It will result in investment shifting from speculation on property to the productive sector. If we are to create more jobs with better pay in Wairarapa this is essential. We need to give the economy a boost so that we can pay our way in the world and make it easier for more Kiwis to buy their first home. How sad it is that buying a home has now out of reach for so many.
A Capital Gains Tax, which is already in use in nearly all developed countries, including Australia, the United Kingdom and United States, wont necessarily be popular but it is the right thing to do. It's not fair for people like you and I to pay tax on every dollar we earn from wages or interest on their savings in the bank while others are making huge profits buying and selling assets without paying any tax. Introducing a Capital Gains Tax is about creating a fairer tax system. This government has chosen to target those committing benefit fraud while leaving those at the tope who are able to avoid paying their fair share of tax well alone. That is morally wrong. We should stop everyone who defraudes the system, not just the poor.
The key points of the Labour's Capital Gains Tax are:
It will not apply to the family home.
Most New Zealanders will not pay the tax.
The tax rate will be set at a flat 15%.
It?s predicted the tax will raise $26 billion over 15 years that can be used to pay off
debt, cut taxes for most New Zealanders, save our assets and prepare for the mounting cost of our aging population
Labour will also put the top tax rate back up to 39 cents for income earned over $150,000. That?s likely to affect around 2% of the country?s top earners, but make a huge difference to regions like Wairarapa - still one of the country's lowest paid regions.
Put simply, this is about everyone paying their fair share - nothing more, nothing less. We won?t be borrowing billions of dollars to give tax cuts to the wealthy like the National Party has. Instead, we will be asking those earning the most to pay just a little more, to help meet costs. Labour knows that many middle and low-income earners, which make up the vast majority of this electorate, are finding it hard to make ends meet. Labour will ease your burden, by making the first $5000 they earn tax free. That?s $500 extra a year in the pocket.
The way I see it, Labour has a broad plan while National is relying on the Christchurch recuild and the vastly unpopular Asset Sales to keep things ticking along. Selling our assets off to big corporates and foreign buyers is incredibly short-sighted and will see New Zealanders become tenants in their own land. When you are in a hole, why would you sell your ladder?
New Zealanders have said "No" loud and clear, particularly in Wairarapa where over 50% of voters submitted their vote to say that our assets should not be put on the block. We need to own our own future, to hold it and safeguard it for future generations. Putting our heritage up for auction is not the solution.
For nearly six years, National has been content to tinker with the economy when bold action is needed. They've had their chance and they've failed.
2014 is election year and the time for tinkering is over. Labour has a plan and the courage to make it work so that New Zealand can become a better place to live for everyone.
For more articles from this region, go to Wairarapa Times-Age