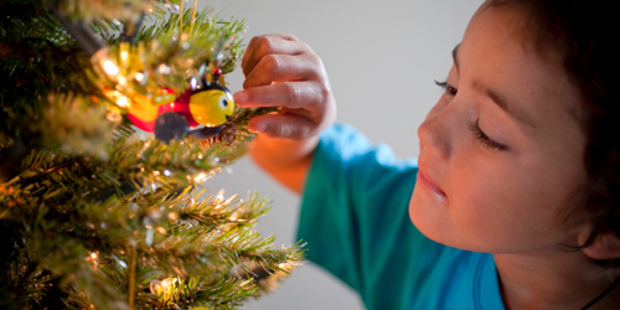 With only three weeks until Santa makes an appearance, it seems our grandchildren have been taken in by commercialism.
Having the opportunity to visit with the darlings in the past week, I saw first-hand how advertisements are geared straight at them on television - especially between 3.30pm and 6.30pm - prime time for kids to be watching.
It's shocking what is out there to entice these young ones to be big spenders or con their parents or grandparents out of a small fortune or two.
If it's not pillow pets, tummy stuffers or the newest My Little Pony, iPad or tablet, it's some fan-dangled gadget they can't possibly live without.
It was bad enough when my kids were growing up but the most we dealt with then was talking, walking dogs and action man toys.
Now my adult children are dealing with expensive gifts and a new brand or version every week.
You can't help but feel for parents today when their kids are convinced they need these things.
Watching her favourite programme, little Miss "Five" came running through kitchen screaming "mum, mum I've just NEED to have a seat-belt pet. I need one to be safe in the car."
Oh, it gets worse.
Her 6-year-old cousin wants a life-sized pony pet while little Mr Nine longs for the latest PlayStation with all the games in tow or the latest tablet.
Gone are the days of giving them home-made specials like I used to make for their parents.
The night before Christmas I'd be up all hours making lovely outfits and precious little gifts to put under the tree along with a few shop-bought toys.
The joy of watching them unwrapping and trying on the new clothing was priceless.
Yes, we will spoil the wee darlings because nanny has bought into this commercialism.
But I will also be ensuring they turn off the television set and get outside and enjoy the sunshine while we have it.
For more articles from this region, go to Wairarapa Times-Age