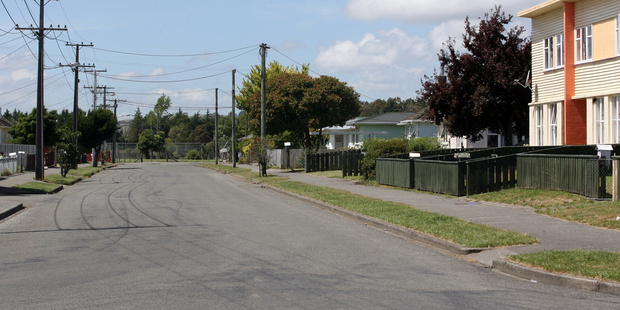 At the risk of repeating myself, my analogy of the "weight" of moral outrage can and should be applied to the difficulties faced on the east side of Masterton, notably in the vicinity of Cameron Cres.
I know perfectly well, from the vantage point of the young man who shouted abuse at me in the Wairarapa Times-Age foyer last week, that a person like me seems light-years removed from the poverty and tension there. The man lives in that street. Our front-page story had stirred up talk, more tension and, he claimed, more violence. He was sporting a black eye, which added a dramatic point to his invective.
People in that neighbourhood say they're scared of doing something. Scared of speaking out. The young man said the police can't do anything for them.
This is fertile territory for gangs. Gangs are a minority group, but it's easy for them to become a force out of proportion to their size if people are willing to go along with it.
It's easy for them to offer alternatives for those struggling. It's easy for them to become attractive for someone looking for a fraternity, a place to belong. It's easy to thrive in silence and fear.
The police are there to hear those voices. Sure, a single complaint requires a threshold of evidence and circumstances, but what people do not realise is how valuable it is to have the weight of combined knowledge. Not every complaint leads to an arrest or a conclusion in court. But it all goes towards a build-up of intelligence. The more information gained, the bigger the picture.
Patterns begin to emerge. Activities become more visible. Files start building on those who are preying on a vulnerable neighbourhood. Then arrests can start to happen.
For this reason, Crimestoppers is a fabulous resource - free, confidential, anonymous. This phone service, as well as having short-term successes, is part of building the knowledge. What if 50 phone calls came from the "block" in the space of a week? That's a powerful piece of intel. The newspaper makes no apologies for stirring up talk - it's better than silence. Now, can residents go one step further, and talk to Crimestoppers? 0800555111.
For more articles from this region, go to Wairarapa Times-Age