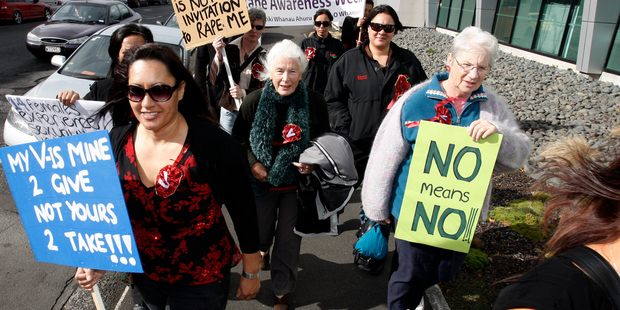 Attitudes towards women and young girls have been the focus of the media and most households in the past 10 days or so.
From total outrage and disgust towards the young Auckland men who opened up a Facebook page, bragging about their sexual exploits, to victims of sexual abuse becoming the target of some people's outrage. Even the media put them on trial.
Well, against the consensus, some people felt the girls were to blame. They said most have dressed asking for it. Or they must have known they would get drunk and be raped.
Even I began asking why the parents didn't know where these young teenage girls were. Then I recalled being a teenager and wanting to grow up fast. Young people today want to grow up even faster. The debate was on.
I'm sure these discussions were going on in just about every household and workplace.
Listening to some of the talk and being involved in them, at times I felt I had to give up my stance because of how archaic some of the views were which just didn't make much sense to an intelligent mind.
I was horrified intelligent people could judge a situation before knowing all the facts and blame the complainant.
Apparently, some have the view that if you come from a well-respected family you don't rape or abuse women.
Well, I have news for any of you who harbour this view - rape is not about being poor or even about sex - it's about power, degradation and control.
No sense in trying to explain to those with archaic views like this about the facts though. Their minds are made up.
To tell you the truth, sometimes the debate has left me wondering why on earth a woman would put herself through the ordeal of the justice system while there are attitudes like these alive and kicking in our civilised communities.
No amount of debate will change the thinking of these type of people until one of their own is abused or raped.
Unless we take a stand and start talking openly and honestly with our young people about sex and love, they will think their rite of passage is to control and degrade women.
One thought had me blaming too many young boys growing up without fathers guiding them. But the boys involved came from well-respected families - one a policeman's son, the other an actor's boy - so there goes that theory.
What we need is open, honest discussion and education for our youth. To top it off a few good role models wouldn't go amiss either.
For more articles from this region, go to Wairarapa Times-Age