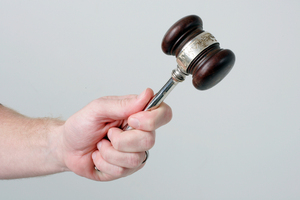 IN THE past 15 or so years more cases of sexual abuse have been coming to light through our court system.
Many of them are historical cases - some going back 40 and 50 years.
The latest, from Wairarapa, involved a 63-year-old man who abused his sister and a relative in the late 1960s. He'd have only been a teenager himself.
People I've spoken to about the case have an issue with two things - the sentence the man was afforded by the judge and how come it took so long for the complainants to speak up.
The latter I can easily address - sexual abuse wasn't spoken about 40 years ago and, along with it, comes a sense of shame on the behalf of the victim. Maybe they did speak out or like the woman in the latest story - she couldn't tell her mother, who was the parent of victim and perpetrator.
How confused she must have felt as a child being raped by her brother. She will have to learn how to deal with this for the rest of her life, no doubt.
I can assure you it isn't easy to stand up against a family member who has sexually abused you. Victims - or survivors as I choose to call them - are often isolated from families who don't want their wardrobe doors flung open and their family's dirty laundry and shame put into the public arena.
There was an era when this type of offending wasn't spoken about at all.
Thankfully, that has all changed and victims can now seek support, including justice.
They go through a court system but then are often left dealing with a different kind of grief - what they see as a relaxed sentence and they are often cut off from family support for speaking out.
This abuse has lasting effects with many facets of their life controlled by the abuse. These people want justice and feel as though a short stint behind bars or home detention isn't a punishment because they are living through hell.
Reality is no punishment apart from castration or death would appease them.
But we need to understand had these perpetrators been arrested 40 years ago, the punishment would have been different from today's penalties and, had they been young at the time, they might have only received counselling or psychiatric help.
Some victims never get recourse through the justice system because they just can't tolerate the thought of speaking out. However, we can only bring change by speaking out.
For more articles from this region, go to Wairarapa Times-Age