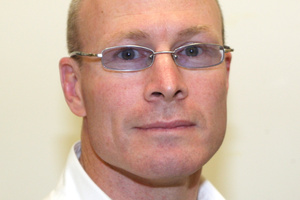 An English newspaper recently ran a "scientific" story on how those who bottle up their feelings are more likely to die young than those who express their feelings.
This story is hilarious for being an utterly preposterous exaggeration on a limited study, but it's guaranteed to get some initial attention.
I raise this because it's easy to draw parallels with the Wairarapa News running their aggressive article on the Times-Age circulation this week. The Wairarapa News, a weekly community paper, belongs to our rival company, Fairfax, but the attack is very unusual among newspapers, especially when times are hard for all.
I'm familiar with weekly newspapers, having run five of them in Wellington, against four Fairfax weeklies, and a daily. I still have a soft spot and a healthy respect for weeklies, because I know people like them. They are free and, barring the distribution problems that plague us all, arrive in our mailboxes once a week. They require a different way of thinking for an editor, because they are frequently scooped by a daily.
The issue to weigh up is: how far do I go in defending my paper? Do I "bottle up" my feelings? In Wellington, I had the advantage of knowing all the editors personally. We all had respect for the pressures we were under, and we didn't undermine each other publicly. We all knew it was a ploy that could backfire on you in a heartbeat. It's that courtesy (and self-interest), which I learned from those very experienced Fairfax editors in Wellington, Porirua and Kapiti, that makes it difficult to respond to the Wairarapa News' article.
There's also an element of the ridiculous. I employ nine journalists and photographers. We are the number one source for daily local news in Wairarapa, in print and online. The powerful immediacy of delivering local news, each day, cannot remotely compare to the gentle nature of a weekly community paper or, at the other extreme, a regional paper covering central New Zealand.
It is extremely liberating for me, after six years of weeklies, to finally have this engagement with the community in a traditional, day-to-day fashion - plus putting our online presence and our social media presence to good use and feed the hunger for news.
Today, like every other day, the paper demands my attention. But at least I can roll into the afternoon without bottled-up feelings - and perhaps I too will live longer.
For more articles from this region, go to Wairarapa Times-Age