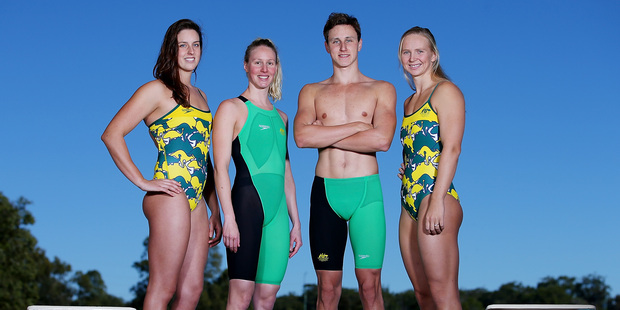 Australia's national team are causing a stir with critics hammering their latest swimsuit kit.
The critics claim it draws attention to the crotch area and it has been called "confusing" because of the new green and yellow patterns. According to Scottish newspaper the Scotsman the suits are unbecoming and guided the eye "to the wrong place".
Speedo unveiled the outfits this week, with one featuring a print of kangaroos, emus and maps of Australia laid out in green and gold.
"It looks like they have tried too hard," Mark Ferguson, director of Australian tailoring firm Wil Valor said.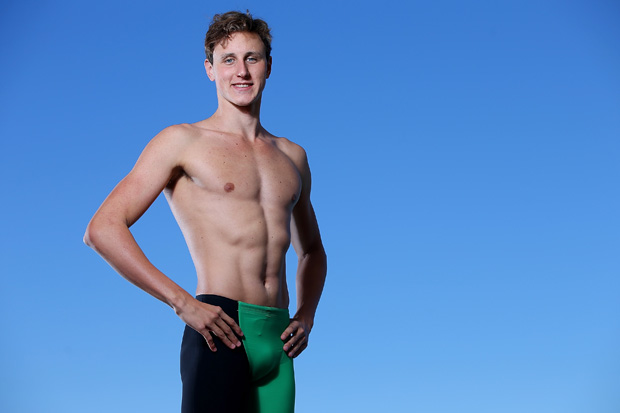 Cameron McEvoy poses during the Australian Commonwealth Games Swim Team Speedo Uniform Launch. Photo / Getty Images
Both Ferguson and Brisbane stylist Di Cant claimed the designs look "busy" and "terribly obvious".
"I think it is terribly obvious, with kangaroos and the map of Australia," Cant said.
Freestyler Bronte Barratt rates the new designs: "They're basic and sort of the same as we've had ... The colours seem good. They're majority green instead of majority black, which is really good because that represents Australia. We have the gold cap ... so it will look great."
- Independent