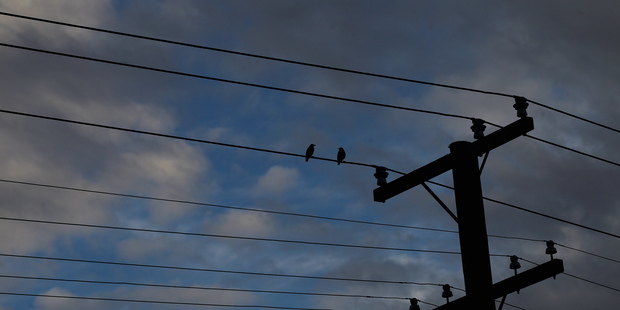 Power companies are offering some of their best deals door-to-door as competition intensifies for electricity customers.
Consumer NZ chief executive Suzanne Chetwin said the intense competition was good for consumers, even though one company, Genesis, recently pulled out of door-to-door sales.
"I also think what's happening a little bit is that when people do decide to switch the losing retailer contacts them and offers them a deal to stay," she said.
Electricity Authority chief executive Carl Hansen on Monday urged people to check whether they were getting the best deal available.
"Winter is a good time to check again since everyone tends to use more power over the colder months," Mr Hansen said.
"Even if you've already switched, it's beneficial to keep checking your options regularly."
On the authority's figures, the biggest savings available last year were in the Bay of Plenty, where the average consumer could save $288 a year or $24 a month by switching to the cheapest option. Ms Chetwin said many people in the region were loyal to Tauranga-based TrustPower and "they are expensive".
Meanwhile in Masterton, a representative for the Citizens Advice Bureau said it is always dealing with consumer concerns regarding power companies, but hadn't noticed a major increase in people coming in during the winter.
He said he has noticed that most power companies in Wairarapa have stopped door knocking or trying to persuade customers to stay with them if they decide to change companies.
"That kind of thing is frowned upon now."
The Citizens Advice Bureau can help you compare prices for power companies to find which one is best for you or you can go to www.whatsmynumber.org.nz/ or www.powerswitch.org.nz to compare prices.
For more articles from this region, go to Wairarapa Times-Age