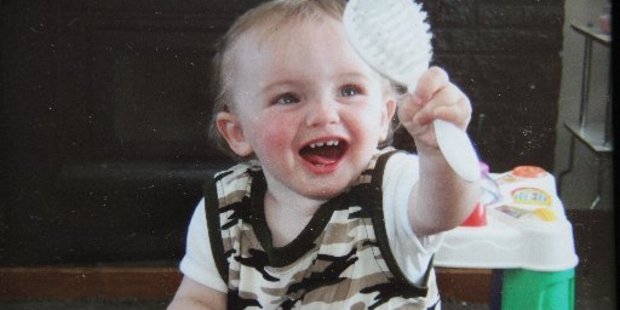 The Masterton 39-year-old man alleged to have seriously assaulted toddler Caleb Skinner and another boy has denied all charges.
Jason Mark Sutherland appeared in Masterton District Court yesterday.
He is charged with assaulting 2-year-old Caleb and an 8-year-old.
Through his lawyer Jock Blathwayt, Sutherland entered not guilty pleas to one charge each of injuring with intent to cause grievous bodily harm, assaulting the 8-year-old and breaching a protection order in relation to the 8-year-old.
Police withdrew a charge of assaulting Caleb once the new charges of grievous bodily harm were laid.
Mr Blathwayt said his client elected trial by jury on the injuring charge and a judge alone hearing in regard to the 8-year-old.
Caleb Skinner was left fighting for his life with injuries he received in his George St home on March 3. The toddler had to be resuscitated by paramedics before being taken to Wairarapa Hospital were he was stabilised.
Later the same night he was airlifted to Starship Hospital in Auckland in an induced coma.
He was transferred to the North Shore Wilson Rehabilitation Centre two weeks ago with his parents Joanne Smith and Darryl Skinner and arrived back in Masterton yesterday.
Judge Pat Grace remanded Sutherland in custody to reappear in court on June 12 for a case review hearing.