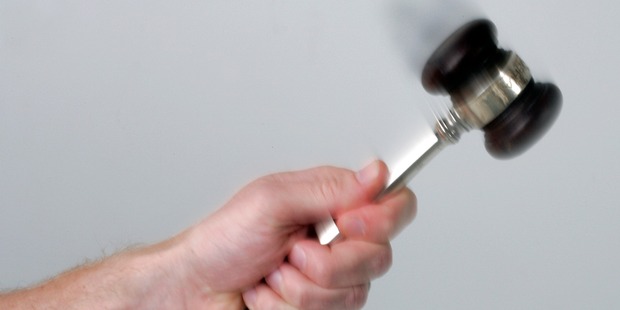 Two Featherston teenagers who broke into a South Wairarapa hemp plantation posed for "selfie" pictures with the mature plants before stealing some of the heads to see if it gave the same high as marijuana.
Mario Bartolic, 18 and Manaea Wilkie, 17, pleaded guilty to unlawfully being on the Western Lake Rd farm on March 9 when they appeared in Masterton District Court.
An associate, Kaleb Hunt, 18, has had his case transferred to Rotorua District Court as he has moved there.
The pair also pleaded guilty to charges of disorderly behaviour from a February 24 incident while Bartolic admitted to threatening to injure a police office.
The trio were arrested as they drove back to Featherston from the hemp farm, belonging to Hollywood mogul James Cameron.
His Kiwi company T Base 2 holds a Ministry of Health licence to grow hemp on the property, which looks like cannabis but has a low level of the active ingredient of marijuana, Tetrahydrocannabinol (THC).
Before Cameron, a Canadian, bought the property it was a dairy farm.
Cameron also bought a 10ha walnut farm in Wairarapa as part of his family's holdings in New Zealand.
Defence lawyer James Elliott said Bartolic and Wilkie were two young men with "too much time on their hands".
Their "misguided attempts" to smoke the stolen hemp buds would have only "given them a headache", he said.
The pair, who had a bail condition not to associate, had spent the weekend in custody after being arrested in Featherston.
Police prosecutor Sergeant Jodie Lawrence said when Bartolic was stopped by police he said to the female officer she "had done it now" and he began yelling at her that he'd "smash her and the police car".
"He kept yelling the victim was harassing him."
Judge Peter Butler convicted the duo on all charges and discharged them.
The Ministry of Health has approved 35 hemp grower licences with the plant grown for industrial, research and breeding purposes.
There is only one licensed hemp plantation in the Wairarapa and Wellington regions.
Hemp is used for producing many things including building materials, fabric and cooking oils.
For more articles from this region, go to Wairarapa Times-Age