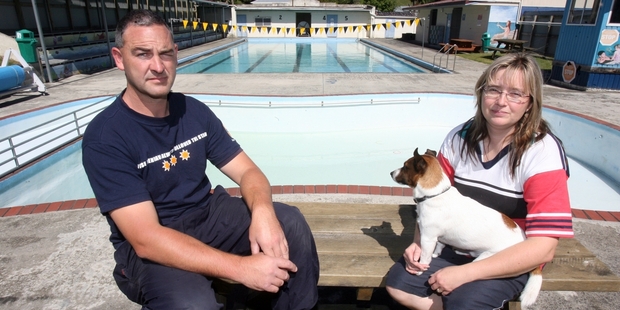 The Eketahuna pool is out of action after damage caused by the magnitude 6.2 earthquake on Monday.
While the main pool stood its ground, the smaller pool cracked open and the water flooded out quickly, said Ryan Seator, president of the pool committee.
"There's a huge crack in it, a third of the way around the pool, let's say it didn't take long for it to empty."
The main pool was undamaged but foundations in the filter room collapsed.
Some pipes were fine but internal pipes were still to be checked, said Mr Seator.
"We don't know what's going to happen until we dig under the concrete and find out what happened."
He said if the pipes under the concrete are cracked, they will have to be replaced.
"Hopefully we'll be able to fix it."
There were people in the pool at the time of the quake, said Mr Seator.
"The kids thought it was great, they thought it was a wave pool."
But once the adults realised what was happening, the kids started screaming, he said.
Because of the damage, the annual swim relay that was to be held in February is postponed.
"We got off pretty light," said Mr Seator.
For more articles from this region, go to Wairarapa Times-Age