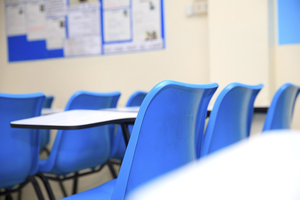 A high school teacher who had sex with her former student has been censured and banned from teaching by the Teachers Disciplinary Tribunal.
The student was a rugby league player and his coach was the teacher's husband, the tribunal said.
The sexual relationship with the teacher put the student "in a situation where he (the student) betrayed the trust of his coach".
The teacher, who was not named by the tribunal, agreed to the charges by the Complaints Assessment Committee.
They included that the teacher acted inappropriately while the student had attended the school and after he had left.
While he was at the school, the teacher socialised with him, including taking him to the Big Day Out and treated him like a peer by hugging him, the tribunal said.
In June, 2012, after the student had left school, she took him and other former students partying.
He got drunk and became involved in a fight.
Police were called, but the teacher convinced them she was the responsible adult and would get him home safely - after which she had sex with him and continued the sexual relationship, the tribunal said.
She had also behaved inappropriately with other members of the rugby league team, including having them stay the night at her home where they drank beer and all slept in the lounge, it said.
She would kiss them on the cheek, hug and flirt with them.
While she was teaching, she would also dress in a "promiscuous" manner and communicate with students inappropriately on social network sites such as Facebook and Twitter.
She also illegally drove students while on her restricted driving licence, the tribunal said.
"The [teacher] was expected to be a role model for her students and not engage in illegal activity in their presence."
She also lied to the school's principal when he asked if she was having sex with the former student, the tribunal said.
The teacher agreed her behaviour amounted to serious misconduct and the appropriate penalty was a censure and cancellation of her registration.
She was also ordered to pay half of the Complaints Assessment Committee's investigation and prosecution costs of $1500.
- APNZ