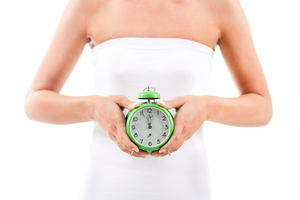 I have a trip to Turkey coming up and want to avoid jetlag as much as possible. Is it better to stop in the middle for a day's break to give my body time to adjust, or would it be better to get it all over with at once?
Breaking the trip into two legs with brief rest in between is widely recommended by sleep experts as a way to reduce jetlag.
If the trip is just a day or two, shifting your circadian rhythms that quickly is impossible and your best bet is coffee and muddling through as best you can.
On long trips you have plenty of options. The most effective, and most bothersome, technique to avoid jetlag is to shift your sleep times gradually over several weeks to match your destination. That would require a lot of time and dedication.
A more practical tip is to take 5mg melatonin at bedtime for several days once you reach your destination.
Melatonin is the main hormone responsible for regulating the body clock and it's been shown in several good studies to very effectively speed the adjustment of the body's circadian clock.
Other key advice would be to avoid alcohol, caffeine, or heavy meals on the flights. Buy eyeshades and earplugs and learn to deploy them at the correct time. Set your watch with the new time, and try to create dark and quiet when it's bedtime at your destination, regardless of meal service or in-flight movies.
When it's wake-up time at your destination, turn on bright lights and walk up and down the aisles. Once you land, expose yourself to sunlight - natural light is one of the pineal gland's strongest drivers in adjusting your circadian rhythm.
Drink lots of water on the flight, and adjust your mealtimes and exercise once you land. Toughing it out the first day or two pays dividends over the several weeks that circadian rhythm adjustment takes place. If you get sleepy during the day, limit yourself to a 20-minute nap so you don't disrupt your proper sleep time.
Gary Payinda is an emergency physician who would like to hear your medical questions. You can email him at drpayinda@gmail. com. This column provides general information, and is not a substitute for the medical advice of your own doctor.