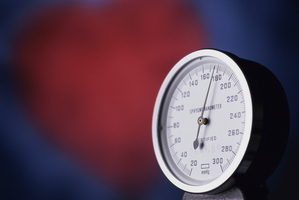 As an emergency doctor, patients sometimes tell me things they wouldn't tell their family doctors. One of the most common admissions is they haven't been taking their blood pressure medications daily.
Blood pressure meds don't help when not taken properly. Taking them intermittently gives you all the unwanted side-effects with none of the benefits.
Blood pressure medicines aren't very effective to begin with, so to derive any benefit, they need to be taken consistently and for a long time. In studies on people with mildly elevated blood pressure, roughly 100 people need to be treated daily for five years to prevent just one stroke, heart attack or death. Those are pretty meagre results. In those with severe hypertension or heart disease, blood pressure pills are 10 times more effective. But even in those cases, about nine people have to take the medicine for five years for every one person who benefits.
So something like 9 to 99 per cent of people on blood pressure medicines for five years aren't seeing a benefit, just the side-effects. Since the benefits are so desirable (avoiding a stroke or heart attack) we still urge people to control their blood pressure with weight loss, exercise, diet or, if necessary, medication.
If you hope to benefit from the medicine, you've got to take it correctly. That means consistently. Forever.
So we take our blood pressure pills every day, and aim to keep our blood pressure at normal levels (less than 120/80). We want that pressure to be low all the time for the rest of our lives.
If we stop and start our meds, or juggle the doses around, we're not helping the pump. At the end of the day all our heart cares about is how many minutes it had to pump against a high pressure instead of a normal pressure. The more time we spend with uncontrolled hypertension the less we benefit. So if you have high blood pressure, aim for consistency. Slow and steady wins.