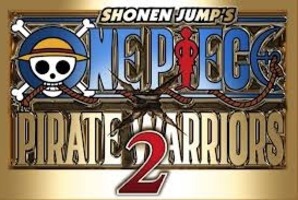 I've never been an avid manga or anime fan, but for those who are, One Piece is a name that goes back to 1997. As well as cartoons and comics, there have been a few video games along the way that have attracted a loyal following.
In Pirate Warriors 2, Monkey D. Luffy and his crew come across a mysterious purple fog while sailing the seas. Besides the fact that it's purple, he soon discovers that this is no ordinary fog when it begins to turn everyone into zombies, including Luffy's crewmates.
Much to his abhorrence, Luffy must join forces with the Marines and his sworn pirate enemies to save his crew and everyone else, too. Knowledge of the One Piece history and characters isn't paramount to being able to play the game or getting any enjoyment out of it.
Outside the main story there are episodes where you must fight crew members to unlock their use.
Anyone familiar with hack 'n' slash games such as Dynasty Warriors will feel right at home here. Gameplay follows a fairly simple formula - fight your way through waves upon waves of enemies followed by sub-bosses or generals and the occasional boss battle - wash, rinse and repeat.
But despite being able to perform some quite spectacular combo attacks and there being tactical elements in choosing which unlocked crew member to accompany you on missions, the action gets repetitive. One Piece: Pirate Warriors 2 is a solid game, but strictly for fans of the genre.
One Piece: Pirate Warriors 2
Bandai
PS3