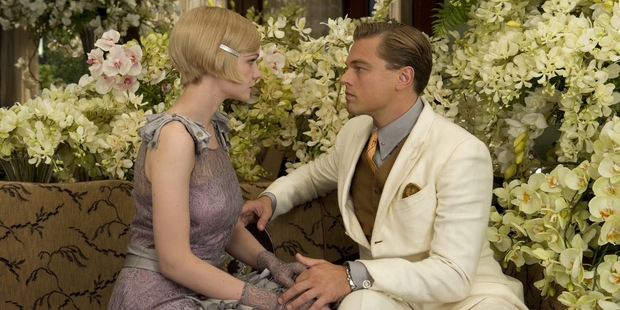 This movie has been given the glitz and glamour treatment by Australian director Baz Luhrmann.
Indulgence was the world in which this movie was set and is the word to describe the story.
In the spring of 1922 would-be writer Nick Carraway (Tobey Maguire) moves to the big smoke of New York to find fame and fortune.
It is the era when excess is the word of the time, whether it be women, alcohol, music or the sharemarket. It is all about living life to its fullest in the post-World War I environment.
Carraway discovers he is living next door to the mysterious yet infamous Jay Gatsby (Leonardo DiCaprio) and witnesses the indulgent parties he holds every week and, befriended by Gatsby, Carraway finds himself drawn into this world.
But it is Carraway's cousin Daisy (Carey Mulligan) who Gatsby is interested in and he hopes his new neighbour will be his conduit to the beautiful young woman.
Five years earlier, Gatsby had met and fallen in love with Daisy but he had no means to support her so headed off to find his fortune.
Now he wants Daisy back despite the fact she is married to the philandering Tom Buchanan (Joel Edgerton).
The path to his true love is not going to be easy even with the lavish indulgences of his life thrown at her. Daisy is asked to find the courage to leave her husband and the life he has created for her.
Gatsby's great plan to woo Daisy looks to be succeeding until fate threatens their freedom and his life and secrets start to unravel.
The Great Gatsby
(M) Roadshow Entertainment
Rating: 3.5 / 5