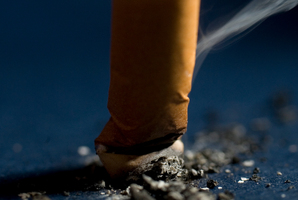 Recently I came across an article describing alcohol abuse as "New Zealand's most widespread" drug problem. In the same paper, another article said the same thing about cigarettes. Which one is the bigger health problem? And what about "P", or synthetic marijuana? Or the increasing abuse of prescription painkillers? They're all generating scary headlines, but what are the facts?
I looked at government health statistics and medical articles and here's what I found. The numbers vary depending on the source, but the general themes are consistent: alcohol kills about 1000 people a year in New Zealand, mostly by contributing to fatal car crashes.
Smoking kills five times more people each year than alcohol, and hundreds of times more people a year than illegal drugs.
Smoking takes an average of 10 years off your lifespan, a massive societal problem given almost 20 per cent of Kiwis smoke. The cost of that much future illness and premature death is immense.
With these numbers in mind, we can look at illegal drugs, and get some perspective. About 15 per cent of the population use marijuana, and 2 per cent use methamphetamine. There have been a handful of deaths from "P" overdose and none from marijuana overdose.
It's the legal drugs bankrupting society and killing us off in droves.
There are societal costs other than death, such as long-term disability and medical costs, but death as an outcome measure is relevant and reliable.
Deaths are easy to count, hard to fake or misinterpret, and premature deaths show that something wasn't good for you.
So there it is policymakers - if you want to make the biggest impact, target the biggest killer - tobacco use. One way of dealing with harms such as these is to make sure the purchase price reflects their cost to society.
Calculate the monetary costs of illness and premature death, and add those costs to a packet of cigarettes.