The right swimwear and accessories will have you headed for the beach this year brimming with confidence.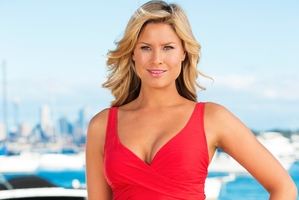 You may not believe it yet but swimwear weather is not far away.
For a lot of women, buying a new bikini is more torturous than watching the final races of the America's Cup. You'll find ample information online about how to buy a supposedly flattering one. (Big bum? Keep the patterns on your top half. Worried about small boobs? Reach for the ruffles) But I'm yet to be convinced.
Fortunately, there are lots of bikinis and swimsuits this year that are pretty as well as quite structured, which is very flattering for most body shapes. Look for graphic prints as well as pretty florals. There are even high-waisted bikinis which are retro cool and good for hiding your stomach if it's not your favourite body part.
Some of the trends that have been popular in everyday fashion all year are popping up in swimwear, such as colour blocking and cutouts. Geometric shapes cut out of the side of swimsuits are big this summer and some designers have reversed it by making entire suits in transparent mesh, with just cut outs of thicker fabric to censor vital body parts.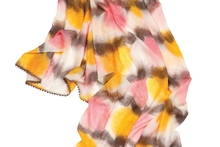 Even crocheted bikinis are back - although I'd recommend testing them in water at home before taking the plunge at the beach because they can become quite revealing, quite quickly - as anyone still scarred by mid-90s school swimming sport experiences can tell you.
The same goes for white swimwear, which has been a runway favourite but may not be so practical at the pool.
Fortunately for those who would rather swim or surf than laze around looking glamorous, sporty swimwear is also having a renaissance. Think racerbacks and plainer, thicker fabrics.
Some swimsuits at recent fashion shows were more style than substance, with so many ties that they would be hard to get into, much less to swim in. But expect to see mainstream versions that offer a more practical version of the intricate criss-cross trend.
Sometimes the key to a good beach outfit is the accessories and cover-ups, though. A big, round pair of sunglasses and a floppy hat will complete a retro look, or cover up your bikini with a versatile wrap.
For more articles from this region, go to Northern Advocate