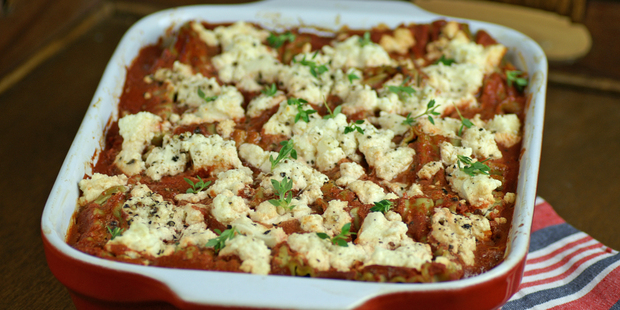 Internationally, chicken is one of the most popular meats and is enjoyed by people of most races and cultures. It can be cooked in just about every imaginable way. New Zealanders consume, on average, 35kg of chicken each every year.
The chicken is descended from the Asian red jungle fowl, Gallus gallus, a member of the pheasant family. As long ago as 4000BC, Chinese diets were rich in poultry. The Egyptians preserved chicken meat by drying it in the sun as early as 2600BC. In the first century, the Romans were the first to breed larger capons.
Chicken is an excellent source of protein and contains less saturated fat than red meat. Plus, most of the fat in poultry is contained in the skin which can be removed easily.
Frozen (fresh) chicken should always be thawed before cooking. To tell whether a roasted chook is fully cooked, pierce the thigh with a fork. If the juices run clear it is done. If they are pink, return the bird to the oven for another five to 10 minutes.
The custom of tugging at wishbones dates back more than 2500 years.
The convention of two people making a wish while tugging at a chicken's wishbone or clavicle until it breaks in two - implying that the wish of the person with the biggest piece will come true - has been traced back to ancient Etruscan times. In those days, chickens were kept at temples and provided answers to questions by pecking at grains of corn placed next to letters of the alphabet - a priest interpreted the answers. When one of the birds died believers would stroke it and make a wish.
This custom, in a slightly different form, passed on to the Romans and eventually to England. People nicknamed the clavicle "merrythought" as they usually wished for good things to happen when they tugged at the bone.
It is often suggested that this is the origin of the term to "get a lucky break", which applied to the person who got the bigger piece.
RECIPES
CHICKEN & ROASTED PUMPKIN LASAGNE
I used spinach-flavoured, gluten-free pasta for this dish. Traditional pasta could replace it. Passata is a rich red Italian puree prepared from sieved ripe tomatoes.
800g pumpkin, seeded, peeled and cut in 2cm cubes
1 large red onion, sliced thinly in wedges
Salt and freshly ground black pepper to taste
1 tbsp olive oil
200g gluten-free dried pasta squares
500g minced chicken
1 each: large courgette, carrot, grated
1 tbsp dried oregano leaves
600g bottle tomato passata sauce
250g ricotta cheese
Set the oven to 180C.
Place pumpkin and onion in a roasting pan. Season then toss together with olive oil. Roast for about 15 minutes or until golden and cooked. Cool a little. Mash lightly with a fork.
Meanwhile, cook pasta according to packet instructions. Place cooked pasta in a bowl of cold water while pumpkin is cooking.
Add minced chicken, courgette, carrot, oregano, salt and pepper to pumpkin mixture. Stir well.
Spoon a little passata over the base of a 27cm x 21cm baking dish. Top with a layer of pasta squares. Spoon half the chicken mixture over the top, spread with more passata then top with another layer of pasta. Repeat this layer. Pour remaining passata over top and dot with ricotta.
Bake for about 30 minutes, until cooked and bubbling. Can be topped with black pepper and fresh herbs. Serves 6-8.
CURRY HOUSE CHICKEN
Use chicken stock for a lower calorie meal.
500g skinned and boned chicken thighs, cubed
1/2 tsp ground turmeric
4 cloves garlic, crushed
1 tbsp each: finely grated root ginger, rice bran oil
1/2 tsp each: mustard seeds, cumin seeds, fennel seeds, cardamom seeds
1 medium small onion, diced
1-2 tsp curry powder
1 1/2 cups coconut cream or chicken stock
2 large tomatoes, diced
Dust chicken with turmeric. Combine garlic and ginger.
Heat oil in a large saucepan. Add mustard seeds and stir until they begin to pop. Add cumin, fennel and cardamom seeds, then onion. Cook, until slightly browned. Add combined garlic, ginger and curry powder. Stir for 1 minute.
Add coconut cream or stock and the tomatoes. Bring to the boil. Simmer for 20 minutes, until thick.
Stir in chicken. Simmer for at least 15 minutes, until chicken is cooked. Great served with rice. Serves 4.
SOUTHERN 'FRIED' CHICKEN WINGS
If buttermilk is not available substitute 1 & 1/4 cups each of plain unsweetened yoghurt and milk. The wings are usually deep-fried in vegetable oil, but in the interest of good health I sprayed these with olive oil and baked them in the oven.
1kg chicken wings
2 & 1/2 cups buttermilk
1 cup flour
2 tsp each: dried thyme, freshly ground black pepper
1/4 -1/2 tsp each: salt, paprika, cayenne pepper
Spray olive oil
Set oven to 200C.
Place chicken wings in a large bowl, add buttermilk and mix to coat well. Refrigerate for at least 1 hour.
In another bowl combine flour and seasonings. Drain wings in a colander over a bowl. Reserve the buttermilk.
Dredge wings in the flour, dip in reserved buttermilk then again in flour, shaking off any excess.
Set on a tray. Chill for 30 minutes.
Spray wings with oil. Bake for about 35 minutes or until cooked and crispy. Serves 6.
CHICKEN TAGINE WITH APRICOTS
1-2 tbsp canola or grapeseed oil
750g skinned and boned chicken thighs, cubed
1 each: large onion, carrot, sliced
1 tsp each: ground ginger, turmeric
1/2 tsp each: ground cumin, cinnamon, nutmeg, white pepper
2 tbsp flour
3/4 cup each: chicken stock, orange juice
2 tbsp sliced, preserved lemon flesh, optional
400g can apricots, drained
Set oven to 160C.
Heat half the oil in a non-stick frying pan. Brown chicken in batches, removing to a casserole or tagine once browned.
Add remaining oil, onion and carrot to the frying pan. Stir in spices and cook for 2-3 minutes. Add flour, mixing well.
Pour in stock and bring to the boil. Stir well.
Add orange juice and preserved lemon (if using), and apricots. Pour over chicken in the casserole.
Cover and cook for 1-1 & 1/2 hours or until meat is tender. Great served with well-buttered couscous. Serves 4.