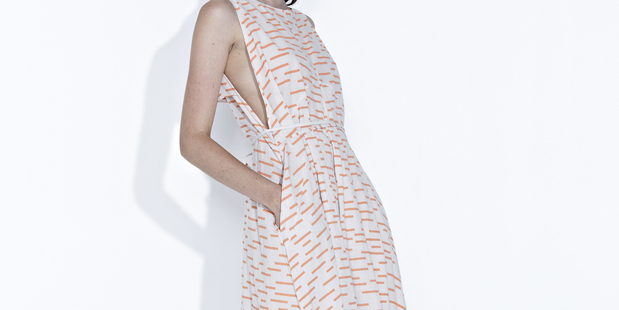 Over the past few seasons, prints have reached saturation point. They've been bold, bright and in your face. Which is partly why this season we're seeing what can only be described as a fashion palate cleanse. Bright whites are plentiful, as are plain sorbet colours and, of course, the it's-absolutely-everywhere trend of the year - monochrome. Prints have been pared back to a minimalist standard.
Seasons like this are the perfect reminder that it is always safest and most cost-effective to not follow trends but opt for classics. Stripes and spots are plentiful this spring, so if you buy classic shapes and styles, you'll be guaranteed garments you can wear for years to come, instead of just through summer.
You could opt for the perennial classic of Breton stripes but update them by choosing colours, as opposed to the standard navy/white. If stripes aren't your thing, there are plenty of polka dots around. You can modernise your spots, whether they be big or small, by channelling Yayoi Kusama in a Pop Art style - keep it graphic, combining sizes and colours in one outfit.
Whichever way you choose to wear them, these two prints are modern classics. And their abundance this spring means you won't have to change your stripes (or spots) any time soon.
For more articles from this region, go to Northern Advocate