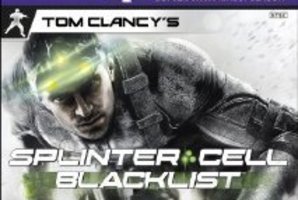 Splinter Cell: Blacklist has something for everyone. It brings the best bits from Conviction and Chaos Theory to appease seasoned fans, and allows more freedom of choice, appealing to action gamers in general.
You are generally allowed one of three ways to approach a mission Ghost (non-lethal stealth), Panther (lethal stealth), or Assault (cause as much carnage as possible). Whichever you choose, finding cover and playing tactically is vital to success.
It's a bit unfortunate that often the whole cover system can be a little awkward at times. But once you come to understand its strengths and limitations, you can usually adjust accordingly.
Blacklist presents a different Sam Fisher than we're used to seeing. Gone are the witty one-liners, insteadhe goes about his business with stone-cold efficiency. His obvious resentment of pretty much everything paints the game with a dark overtone.
A terrorist cell creates a list of planned attacks against the US, called The Blacklist. It makes no secret of when the attacks will happen, but "where" and "what" are unknown, causing fear and hysteria.
The President calls in Fisher and assigns him his own counter-terrorism unit, and told they can do whatever they need to do to get the job done.
The single player campaign is grueling, but there are several co-op side missions that are great fun, especially in Panther mode.
Sam Fisher is back, although he's a changed man. Blacklist is a great addition to the series.
Splinter Cell: Blacklist
From: Ubisoft
For: PS3
Rating: 5 / 5