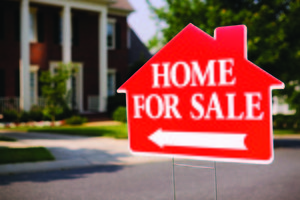 Got Maori Land? Got income? Can you get a house? If you've had any experience with the process, your answer is probably no.
But with new changes announced last week to the Kainga Whenua loan and Kainga Whenua infrastructure grants, it may now be possible. The changes mean land received from Treaty settlements is included under the loan and grant criteria, and Maori trusts and other collectives can develop housing on ancestral Maori land.
Kiwibank is supporting the initiative and houses will no longer have to be relocatable if additional security is available on the loan. Funds borrowed via the scheme can be used for a new build or repairs and maintenance.
But I wonder if there are still more people who wish they could borrow against Maori land to buy into urban areas. Especially as we have seen Maori home ownership rates fall 16 per cent on average between 2001 and 2008 alone.
There are 27,000 Maori freehold land titles holding 5 per cent of NZ's land mass. And I can see why with 2.3 million ownership interests in Maori land - about 85 owners per title - it can be complicated for banks to lend on. Especially if it's possible that half of these interests are held by deceased persons, and some don't even know they are shareholders.
But there must be a way to simplify the process and enable people to make use of their land.
A few years ago, I tried to buy a home using freehold Maori land my mother had in the Far North as security. Unfortunately, after much paper shuffling, there were concerns over shareholders' claims of other blocks around my mother's - and no lenders were willing. You'd think having a large piece of land with no debt would mean raising finance against it would be easy. In the case of virtually any other kind of title, it would. I thought land was an asset and if you have an asset, then the theory is if you can service the debt as well, you have some pretty good chances of being able to get a loan.
I do think the initiatives are great especially as I'm sure you can think of a lot of whanau whose whare need to be made safe and warm. But we need to be thinking about the current state of the ownership and how we can lever better off the assets we have. And ultimately, how we can use that to get us homes closer to where our whanau seem to be going, where there is education, jobs and growth.
Jeremy Tauri is an associate at Plus Chartered Accountants.