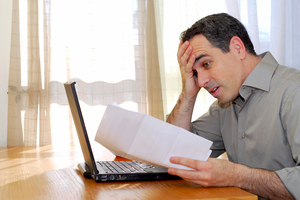 Businesses in New Zealand are optimistic about growth over the next year. And for those entering this exciting phase, there are expectations that profit will increase as well.
A growing business can have growing pains. Some of these may be increasing marketing costs, stock-holding requirements or incurring more labour expenses necessary to make a sale.
These extra costs are going to impact on your cashflow, especially if you're finding that your accounts receivable ledger is also growing as you extend a larger credit supply to a growing customer base.
CAD Partners put out some interesting research about small business cashflow, illustrating that it can be as long as 171 days that you can be out of money when a sale is made. That's nearly half a year.
* On day one, you buy stock to sell.
* On day 46 you pay your supplier for the stock - cash out.
* On day 101 you sell the stock.
* On day 217 you get paid for by your customer - cash in.
Between day 46 and 217 your money can be sitting with your supplier and your customer.
During that time your business will need to fund that difference and still provide funds for you to live on, or finance capital debt.
Although this looks like it applies to stock-holding businesses, the effect can be the same in a business that sells services.
So if the bank account is at zero, where can money come from to plug the gap?
Here are some of my picks:
Shortening credit terms to your customers and ensuring efficient collection methods.
Systemise and make clear credit terms and policies. Why not get paid up front for a discount?
Extending credit with suppliers might also be worth a shot. If you provide them a lot of business and are growing, they might be interested.
Bank overdraft - banks will want security and projections, depending on the security you could be paying up to 15 per cent on this facility.
Debt factoring is a way to get up to 90 per cent of your invoices paid up front. The factoring company will keep a commission so do your numbers to work out how this might affect profit.
If your businesses has a services or labour component, finishing and billing jobs is as important as an efficient stock monitoring process in a shop.
Jeremy Tauri is an associate at Plus Chartered Accountants.