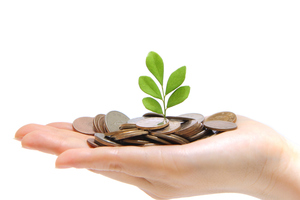 Investing is a tough, extremely unforgiving game, so the last thing you want is to trust your hard-earned savings to luck.
Luck
If you had 10 properties in Auckland over the past 20 years, and nothing else, you would have done well. Even though you lacked diversification, you would have done well - but you were lucky.
If you had 10 properties in Christchurch when the quakes hit, you were unlucky. The EQC and insurance can't be relied upon to make up all losses so, if you had no other investments, you would have been hammered by a lack of diversification.
Don't get me wrong, I feel sorry for anyone who got hit, especially if their retirement was ruined.
However, this graphically illustrates how unforgiving investing can be.
Forestry
If you had a big forestry block in Canterbury during September's big wind storm, it would have got flattened - unlucky. And if you had no other investments, you would be really hurting.
But, if your forestry block was only 5 per cent of your investment portfolio, you would not be hurting too much. So why don't people diversify?
All too often people wear rose-coloured glasses, convince themselves they have found "the best investment", then they put everything into it.
Do that and you are trusting to luck.
Don't. Be disciplined. Be ruthless. Look at both pros and cons. If in doubt, write them down. Make haste slowly. Diversify or pay the price.

It's easy to fix
Investing does not have to be a tough game. Indeed, all you have to do is follow the rules and be disciplined. It's the same in many aspects of life, of course.
In my previous career, I flew small aeroplanes and helicopters for 20 years. In all I flew 11,000 hours in NZ, Africa, USA and the UK, and I thoroughly enjoyed it.
I had been a "student" of aviation since age 10 and had read just about every book and accident report there was. I learned that 45 per cent of accidents are because of flying low and slow, and another 45 because of bad weather. (It's a pity there are no accident reports for investors.)
Aviation, just like investing, is very unforgiving for those who disobey the basic rules. I survived those 20 years with only a few minor incidents, because I knew and obeyed the rules.
Luck plays no part in it. Don't trust luck. Too unreliable.
Retirement
Once you stop work you can't afford to get it badly wrong, because you can't go to back to work, and you can't earn and save it again.
You can't afford a Christchurch 10-house scenario.
You can't afford to be all in forestry, or in any single asset class. You can't afford to get scammed either. And you can't find a top-performing guru. Stands to reason.
If someone could outperform year after year, everyone would invest with them.
I have been in this business for 25 years and I can't find such a person.
There is a way, though. Diversify widely across all asset classes.
Use efficient asset class funds with impeccable reputations (Nobel Prize-winners are in the funds we use).
Buy quality and give it time. Stick to an asset allocation and rebalance regularly.
Keep an eye on risk. If returns are our sole focus, we might lose sight of risk. It's not always about returns, as we also need to survive credit crunches as intact as possible (such as 2008 and 2009.)
If in doubt, do half. Do not let fear or greed influence your decisions. They are killers if you are a DIY investor.
You might be inadvertently trusting luck. Make sure you're not.