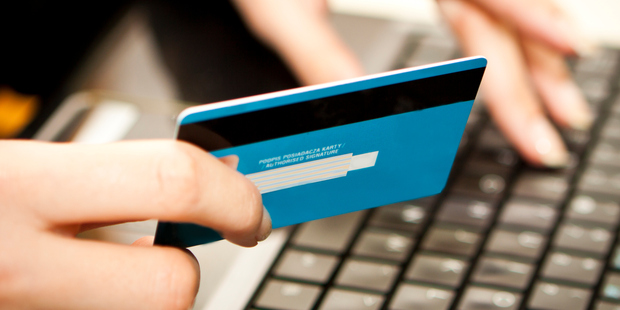 More than half of all Kiwis shop online - it's easy, quick, and you can do it in your grubbiest trackpants from the comfort of your armchair.
But internet-based purchases come with risks. Experts hope a Consumer Law Reform Bill to protect online customers will become law before the Christmas shopping season kicks in, writes Lydia Anderson.
What does the law say?
If you plan to buy early Christmas presents from an online auction site such as Trade Me, there are a few things you should know.
Online auctions are not covered by the Consumer Guarantees Act (CGA), so if your purchase is faulty or gets lost in transit, or you strike a dodgy dealer, it could be a hassle seeking redress.
Some online auctions are covered by the Fair Trading Act, but only if the seller is operating "in trade" and not privately selling items originally obtained for their own use.
If the buyer can prove they have been misled or deceived by a trader about goods or services, they may have a right to compensation.
New protection
Consumer New Zealand is calling for the introduction of the Consumer Law Reform Bill, which would apply the CGA to Trade Me-type auctions and place the responsibility for goods sent by courier squarely on the retailer.
The Bill is awaiting its third reading in Parliament and Consumer Affairs Minister Craig Foss said he would like to see it passed before the end of the year - although the changes won't come into effect until six months after the bill is passed.
Consumer New Zealand adviser Paul Doocey says there has been no word on the bill's progress, but it's something the consumer watchdog wants to see introduced by Christmas.
"We'd like to see it passed as soon as possible ... we've been calling for it to be passed for ages.
"It makes it that little bit harder to do something about [online purchases] if you're not dealing with a person in front of you."
What can go wrong?
As well as potentially striking problems with faulty purchases, online buyers face a lack of rights when buying from overseas sellers.
A Ministry of Consumer Affairs spokesman says people purchasing items online from overseas should bear in mind they are buying a product "sight unseen" and do not have the same consumer protections as the would for products bought domestically. "Getting redress from an overseas supplier can present some real difficulties, so it is a case of buyer beware."
In terms of dodgy dealing, while sites like Trade Me can investigate questionable traders, the Ministry urges people to be weary of purchasing items through social media sites like Facebook.
"If money is deposited into someone's bank account, often it cannot be retrieved," the spokesman says.
According to advice on the Ministry's website, scammers will often try to take buyers away from reputable auction sites to do a deal.
They advise online shoppers to be wary if someone asks them for a private sale, both for buyers and sellers.
Protect yourself
Doocey says online shoppers are "reasonably savvy", but it's important to ensure you're buying from a reputable dealer - Google their company and make sure they have a physical address and contact details.
Consumer Affairs recommends that anyone purchasing online uses a credit or debit card instead of online banking - so if something goes wrong you can apply for a charge back. The most common Christmas shopping complaints the Ministry receives are about goods not being delivered in time for Christmas Day, and confusion over returns and refunds. "We recommend anyone purchasing online to make sure they read the seller's refund policy and delivery information first," the Ministry spokesman says.