Danielle Wright discovers small-town seaside charms on a weekend away in Raglan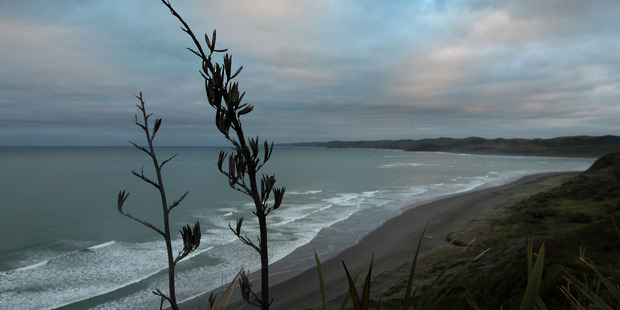 The thought of heading away for the weekend to a 1950s artists' retreat in Raglan was as much a stress reliever as actually being there.
I could hardly wait for time with my family without deadlines or the interruptions of texts from work, or worse, Talking Tom, a children's app reminding us at odd hours that we haven't logged on for a while.
Early on a Saturday morning we switch off all distractions and drive past the Cloud Making Machine in Huntly, a Peter Lange brick caravan outside a small-town supermarket, games of Saturday morning rugby and open fields.
Our accommodation is on a residential road, but with a pretty view across the lake.
It's lovingly decorated in retro finds and filled with books, a selection of old and new.
There's plenty of Agatha Christie, Mister Pip, Haruki Murakami and bound copies with tantalising titles such as Annabella Takes a Plunge.
We look around the town and stop at a kids' lemonade stand where we buy 50c drinks made with lemons from backyards, presented in returnable silver goblets.
We head to the bottom of the main street, then over a long bridge to Kopua Domain's playground and skate park.
There's also a BMX track where a 6-year-old runs around near a pensioner on a mobility scooter - both taking advantage of the big dippers before the bike riders arrive.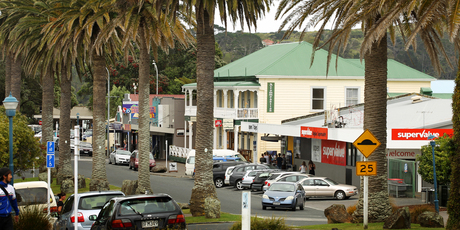 The park is right on the waterfront and we watch a family playing soccer on the black sand, and others building huts with huge fronds as daredevil skateboarders cruise over the wavy concrete and into the deep skate bowls covered in bright graffiti.
We walk through the town to the lanes with their homeware and gift shops, food vans and groups of 20-year-olds playing checkers, sharing caramel slices and drinking coffee on a Saturday evening.
As we walk past the $5 taco van: they turn up the music to get our attention, calling out, "Spend your money here ..." Then adding quickly: "But, it's not about the money."
Raglan as a community sets itself apart by being a little less focused on money than its Auckland neighbours and the locals seem far friendlier and more in love with life as a result.
At the wharf at the end of Wallis St, just past the "luxury holiday apartments" within the Golden Bay cement silos, we bump into many of the families we saw at the park.
We arrive just as a fishing boat comes in and a few locals sit in deckchairs to watch the catch.
We order fish'n'chips, the freshest we've ever tasted, and eat them without one seagull bothering us - though there are dozens out on the water diving down to feed on the fishing boats' offcuts.
As we drive through the town we see two large fire appliances and dozens of firefighters outside a fish'n'chip shop on the main street.
An emergency siren breaks the silence - bad timing for the hungry crews waiting for their chips.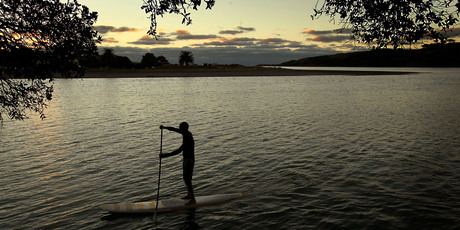 Back at Rua Totara there's the simple pleasure of a warm heater for a cosy night playing board games, without television or electronic distractions interrupting the flow.
We went to Raglan with the intention of dropping out for the weekend, but instead found a small town with a vibrant energy, full of bustling shopping lanes, friendly locals, plenty of options for free entertainment for the kids and an exciting fishing wharf for a catch-of-the-day dinner.
It's certainly well worth logging off for.


Need to know
RAGLAN DISCOVERIES
You can find Rua Totara, put together by designer Kathryn Taylor, through Book a Bach from $95 a night. All the rooms are separate, ideal for couples or families with older children: bookabach.co.nz
In Te Kopua Domain a little shop sells all sorts of old-fashioned lollies: a good way to get the kids to leave the playground.
My Good Books is run by a friendly local who helped us with all our directions. It's a real-estate office during the week and a second-hand bookstore on the weekends, on Wallis St.
At the end of Wallis St is a wharf with interesting shopping from Soul Shoes and Tony Sly Pottery, as well as the best fish 'n' chip shop, where you can watch the fishing boats come in with their hauls - and tall tales - as you dip your chips.