Choosing a fragrance is an expression of individuality, but try narrowing down the type by tribe.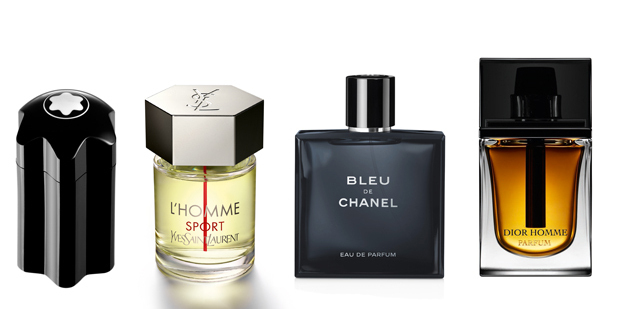 BOARD ROOM
Emblem by Montblanc 100ml eau de toilette, $128
He has the pen, so will instantly recognise the Montblanc emblem from which this brand takes its name. The fragrance is classically elegant yet contemporary, a medley of gentle spice and wood notes and the contrast of cinnamon and violet leaf. And the bottle would make a great paperweight.


LOCKER ROOM
Yves Saint Laurent L'Homme Sport 100ml eau de toilette, $153
He's no jock, he likes to leave the corporate gym looking ready for work - or play. The finishing touch: a crisp, refined fragrance that won't overwhelm, but has an air of assurance. YSL L'Homme debuted in 2006 as a fresh-woody accord, followed by the more sensual La Nuit de L'Homme. This iteration balances bergamot and citrus notes with smooth woody-amber depth.


YACHT CLUB
Chanel Bleu de Chanel 100ml eau de parfum, $194
He will be drawn to the inky depths of the familiar square-shouldered bottle. Compared with the crisp eau de toilette launched in a bright blue bottle in 2009, this new eau de parfum retains the fresh citrus appeal of mandarin and lemon underpinned with vetiver, but adds a musky wood accord and a sensual subtlety.


ART TALK
Dior Homme 75ml Parfum, $185
He's not afraid to look beyond the obvious, to bring a cultured appreciation and a modern understanding of what masculinity means. This lingering and leathery concentrate picks up on the vintage use of florals in men's fragrances, of iris and rose, and underpins them with cedar and sandalwood. It is manly yet mannered.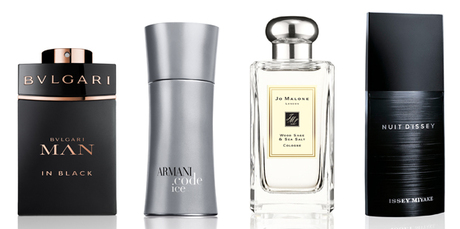 NIGHT CLUB
Bulgari Man In Black, $129
He's a smoothie, so no surprise he likes the sweetness of rum, which this newest Bulgari mixes with warm spices, amber, resin and woods.
A heart of powdery iris, with a leathery dry-down adds a cool character to its honeyed charm.


BAR ROOM
Armani Code Ice 75ml eau de toilette, $153
WZhen the Armani tuxedo is left on its hanger in favour of more casual attire, he will switch fragrances as well. The original Code is a woody oriental. Code Ice swishes citrus through the mix, underpinned by sweet spices, leather and woods. Aromatic without overpowering.


ROCK WALK
Jo Malone Wood Sage & Sea Salt 100ml cologne, $220
He may find that he is not the only one reaching for this cologne. The newest offering from Jo Malone has a unisex and original appeal. Minerality and woody earthiness combine. Bracing in the best way, it is a breath of fresh air, like a windswept expedition to gather driftwood.


SUPPER CLUB
Issey Miyake Nuit D'Issey 125ml eau de toilette, $149
The soft incense-like trail of this scent intrigues. It is masculine, but not in the dated fresh or full-on way. Nor does it attempt to blend both styles as many modern men's fragrances do. It opts for sensual softness: with pepper, patchouli and tonka bean, underpinned by leather.