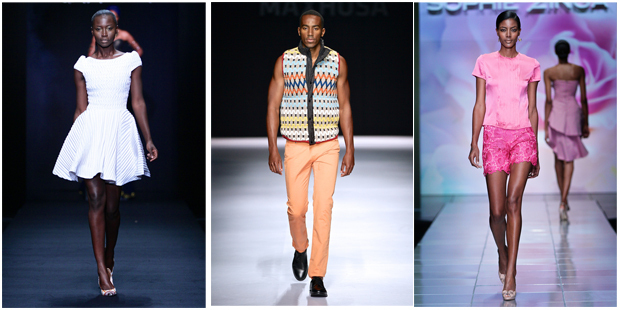 New Zealand's inaugural Africa Fashion Festival will celebrate the continent's vibrant and diverse emerging fashion industries.
Africa is big news on the international fashion scene at the moment and countries at the forefront of showing off their homegrown talent include Niger, Nigeria, Ghana, Kenya, Tanzania, South Africa and Mali. The raising of Africa's fashion profile has been assisted by the support of high-profile names like British supermodel Naomi Campbell and Vogue Italia's editor-in-chief, Franca Sozzani. More Afro-centric fashion shows are being held internationally each year, with the first to hit New Zealand spread across Auckland and Wellington for 10 days next May.
The Africa Fashion Festival includes Nelly Aboagye, showing pieces from her Ghanaian brand Duaba Serwa, a label that has in the past shown at Mercedes-Benz Fashion Week Africa and holds accolades for its understated yet bold designs.
Menswear label Orange Culture will be a treat for the boys - designer Adebayo Oke-Lawal says his edgy cuts and unexpected colours schemes appeal to "a creative class of men who are self-aware, expressive and explorative".
Some of New Zealand's own emerging indigenous fashion designers, including Adrienne Whitewood and Kharl Wirepa, will also participate in the festival. Due to take place May 7-10 in Auckland and May 14-17 in Wellington, it offers a chance for local style enthusiasts to see vibrant, modern African fashion, and to meet the designers bringing African cultural mores to the world via this universal medium. Tickets will be available online, with early bird tickets to the various events released mid-September.
- VIVA