Luxury comes in many guises - a cashmere sweater, a bottle of Champagne, handmade chocolates, flying at the front of the plane, never having to queue, walking through the front door and finding dinner cooked, doing nothing and not feeling guilty about it!
See: Fashion: The new look of luxury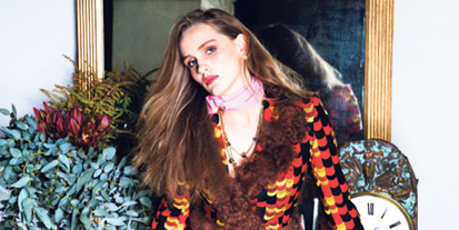 We hope this week's issue of Viva reminds you to treat yourself, every now and then - and not all luxuries require blowing the budget. Take a look at some of our highlights from the issue below, and indulge in a bit of luxury of your own.
Five ways to indulge
1. Dress the part: the modern look of luxe combines tradition with daring eccentricity - see our fashion shoot above.
2. Make your marque: we look at the trend for customisation and bespoke touches.
3. Savour the deconstructed desserts on the three-course tasting menu at Milse.
4. Be inspired by this glamorous getaway to Hong Kong.
5. Try some local luxury, from handmade sneakers to bespoke suits.
- VIVA