Jo Burzynska explores the growing array of digital options when looking for wine.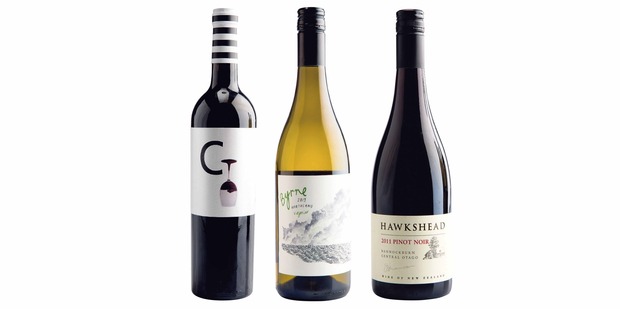 From apps that use high frequencies to keep your pets off the furniture to those claiming to detect paranormal activity, it seems there's something you can download to your smartphone for every eventuality.
Within wine there's now a dizzying array of apps, but after tapping through what's available I found only some to be of real use to New Zealand wine drinkers.
For many people, gaining quick and easy access to information about a wine when making buying decisions is the main reason for a foray into wine mobile software. If you were living in the United States you'd be spoiled for choice, with many of the major wine publications and critics - from the Wine Spectator to Robert Parker - offering their own apps. However, these contain wines that are not necessarily available here.
Looking at our local options, the pickings are far slimmer. I admit I have yet to get my own app under way and the only fellow wine writer with one that I'm aware of is Bob Campbell, who has a simple app that works along the same lines as his searchable wine review website.
Celebrity chef Josh Emett has launched Master Match, an online wine and food matching venture where QR codes on selected bottles can be used to bring up compatible recipes created by Emett.
Of the wider wine apps, NZ Wine App is one of the few designed specifically for local imbibers. It allows you to scan the barcode on a wine label or enter a wine's name to access information such as tasting notes, food matches, winemaking details and professional reviews, and post your own opinions.
It's a neat idea, but it has only 103 wineries on its database and I found some gaps when trying it out. However, its developer, wine marketer and designer Alex Harper, says wineries are joining all the time and when this reaches critical mass, the focus will turn to attracting new users to a more comprehensive version.
Travel is an area where apps can be incredibly handy when navigating around wine regions and there's now a series created by App La Carte for iphones to cover New Zealand's major regions. These list winery details, suggestions on where to eat and stay, as well as activities and events, with a "near me" feature that shows on a map which ones are close. Although the main way of accessing these is using QR codes printed on regional wine maps, you can also find these listed on iTunes under the developer.
Another local app, but with an international reach, is the mobile extension of the wine-searcher.com website which, as with its online counterpart, enables you to make price comparisons from its huge database. The basic version is free, but its pro option is more useful for New Zealanders as it allows you to specify regional stockists.
Other international apps worth a download include Delectable. Snap a wine's label with your phone and it "reads" the details with amazing accuracy, adding it to your personal database. You can rate the wine you're trying on a simple scale, share it on social media and see who else has been drinking it and their thoughts on the wine.
If you want to manage your cellar from your phone and add tasting notes, cor.kz is one of the best applications. It's linked to cellartracker.com's online cellar management system, which also contains information on over a million wines as well as professional and amateur reviews should you want to cross-reference your own assessments with those of others.
If you're simply looking for somewhere to save wine notes when out and about, there are various Wine Notes apps. These provide software that allows you to make and store notes on your mobile device, add pictures and build a database of tasting notes.
Wine apps are certainly a useful addition to wine lover's smartphone armoury, but would there were more tailored to New Zealanders' needs.


Bodegas Carchello "Carchelo" Jumilla, Spain 2012 $18.99
A ripe Spanish red blend bursting with concentrated dark berry fruit, laced with notes of liquorice. Great value winter drinking. From The Village Winery, Fine Wine Delivery Company, New World Victoria Park and fine wine stores.
Byrne Northland Viognier 2013 $36
This rich, rounded and creamy textured viognier, with its notes of apricot, lemongrass and spice, is a promising debut from a new boutique Northland label, the Fat Pig. Cellardoor, Kerikeri, byrnewine.com.
Hawkeshead Bannockburn Central Otago Pinot Noir 2011 $45
A concentrated, complex pinot with notes of spice, truffle and mineral wrapped around a powerful core of black cherry fruit. From Faro Fresh, Caro's, Merchant of Taupo, Cambridge Wine Company and the Hamilton Wine Company.


- VIVA