Begone winter blues. Janetta Mackay recommends ways to insulate your skin from the impending cold season.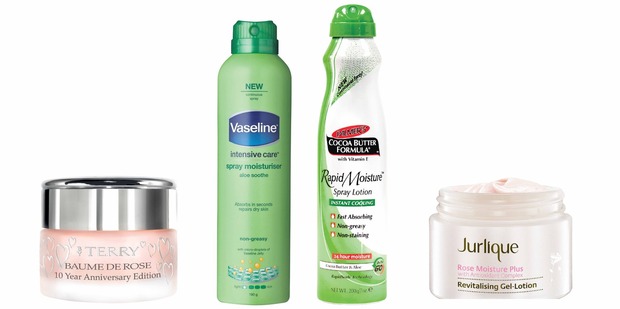 It's time to boost the moisture count in your skin, recognising the drying effects of cool winds and central heating. Pump up the hydration and plump up your complexion to weather winter well.
Think of it like investing in insulation - a safeguard as essential to attractive skin as it is to a healthy home.
Avoid chapped edges by picking up on cuticle care, lipbalm use and hand-cream application. Add protective layers to your face, with a skin-matched moisturiser that still contains sunscreen for daytime use. By night, opt for something a little more luscious.
Skin science in the cosmetics field is focusing on ways to carry ingredients deeper into the dermal layers, but the first line of defence is your epidermis.
Balms and moisturisers form an important barrier layer to protect your skin from environmental aggressors and lock in moisture. Simple formulas are fine, but if you wish to buy into added anti-ageing ingredients, then expect to pay more.
Whatever you choose, your skin is likely to lap it up.


1. By Terry Baume de Rose 10 Year Anniversary Edition $114
This divinely rose-scented stuff softens and protects lips and is regularly touted as a celebrity favourite. To celebrate its decade-long cult success, creator Terry de Gunzburg has brought out a collector's pot. With rose wax and bio-ceramides, the melt-in balm plumps and protects. Extravagant types might use it on cuticles as well.
De Gunzburg, who made her name as the creator of the much imitated Touch Eclat concealer pen for Yves Saint Laurent, uses roses throughout her luxury beauty line for their femininity and fragrance. She also reckons their velvety texture is akin to skin and in concentrated form they have replenishing properties. From Mecca Cosmetica stores, see meccacosmetica.co.nz.


2. Vaseline Spray Moisturiser Aloe Smooth $10.99 and Palmer's Cocoa Butter Formula Rapid Moisture Cocoa & Aloe Spray Lotion $12.50
Okay, it's not the same as lovingly massaging your limbs into shape, French-style, each morning, but the new spray, wipe and go moisturisers are quick and convenient, although not as instantaneously absorbed as advertising may suggest. We were keen to compare the first to the market with the latest offering and found the original Vaseline has the lighter feel and fragrance. The Palmer's requires a little more rubbing in and its chocolatey smell will either make you peckish or put you off. From selected pharmacies, supermarkets and department stores.


3. Jurlique Rose Moisture Plus Gel-Lotion $70
Heavy creams aren't for everyone, especially if your skin is oily or combination in type. In such cases, areas away from the T-zone will benefit from lighter hydration. It may seem counter-intuitive, but plant-based oils are worth a try because they absorb well into the skin, but another option is a gel-based formula like this. Jurlique offers a more natural approach than many, using aloe vera and a marshmallow root extract as soothing non-oily emollients for a sheer finish with a pretty rose fragrance. For department store stockists, ph 0800 604 604.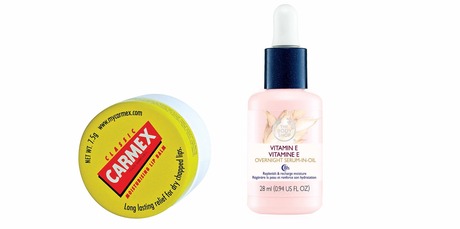 4. The Body Shop Vitamin E Overnight Serum-in-Oil $44
Make sure your beauty sleep delivers by dosing up while you dream. Wheatgerm oil yields antioxdiant vitamin E for this well-priced new serum blended with oil to help maintain the skin's lipid barrier. Harsher weather as well as ageing and over-cleansing can all impact on this, compromising skin's ability to lock in moisture. Use nightly or just when skin feels like it needs an added boost. From The Body Shop stores.


5. Carmex Original Flavour Jar $6.99
Expect to see more of this US favourite lip salve on New Zealand shelves, joining long familiar imports of Blistex and Chapstick. Carmex began in the 1930s and is still a family company using key ingredients of menthol, camphor and salicylic acid to soothe and soften lips. From pharmacies and Countdown.


- VIVA