The Auckland-based comedian talks about what she gets up to in her time off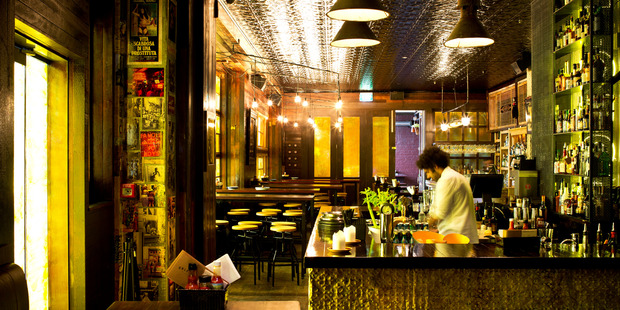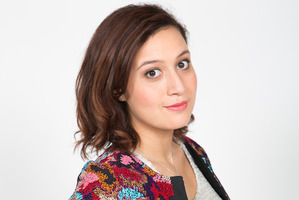 Talented 22-year-old comedian Rose Matafeo has a busy few weeks coming up, performing at several shows during the Comedy Festival - including her own solo show called Pizza Party debuting on April 26 - as well as writing for and appearing on Jono and Ben at Ten. What does she like to do on her time off? From brunching to anticipating Michael Buble, Rose shares a few of her off-duty favourites.


Shopping ... at Gorman in Newmarket! I'm a sucker for patterns - especially polka dots - so will be spending money that I definitely don't have there. I have my eye on a gold foil polka dot raincoat for winter.
• Gorman, 25 Nuffield St, Newmarket


Going ... Probably to Te Atatu Peninsula to visit my brother and sister-in-law and Nan and aunty and uncle. Te Atatu Peninsula is the new Ponsonby, not even joking. They have three cafes now.


Relaxing ... My mum only lives about two minutes away from me, so I love going to her house to hang out with her. My cat still lives there as well so it's good to get some much needed cat cuddle time in during the week.


Anticipating ... Michael Buble. I don't even care how stupid that is, I love him and I'm going to be so emotional at his concert. I'm hoping he has good merchandise - I really want, like, a tote bag with his face on it.
• Michael Buble, May 21 - 22nd at Vector Arena. Tickets from ticketmaster.co.nz


Saturday outing ... To the movies to see whatever is on.
Queen St Event Cinemas is definitely my happy place. Then I'll go to the arcade and do this $2 motion master ride thing that makes you feel like you're on a roller coaster. I'll probably do that bit alone because my friends are always too embarrassed to join me.
• Event Cinemas, 291-297 Queen St


Brunching ... At Dizengoff for scrambled eggs and mushrooms and maybe a little bit of fried pastrami. Damn good.
• Dizengoff, 256 Ponsonby Rd, Ponsonby


Discovering ... Top Cafe in Upper Queen St, definitely my new favourite takeaway dumpling place.
• Top Cafe, 7/30 Upper Queen St, Newton


Trying ... Orleans and Orphans Kitchen! Them's the kind of city slicker places that I'd take my sweatpants off for.
• Orleans, 48 Customs St
• Orphans Kitchen, 118 Ponsonby Rd


Dining ... At Federal Deli because it has everything I love - pie, endless filter coffee and sandwiches. It's also a great place to go and pretend you're in Twin Peaks or something.
• Federal Delicatessen, 86 Federal St


Drinking ... Basement Theatre for a Red Bull (and perhaps vodka if I'm feeling crazy) before our Friday late night improv gig, Snort.
• Snort, every Friday at around 10pm at Basement Theatre, Lower Greys Avenue. Tickets $10 at the door (cash only)


• The NZ International Comedy Festival runs until May 18. Rose will appear in the Old Mout Cider Comedy Gala screening on April 28 on TV3, The Best of the Billys on May 10, The 5pm Project on May 17 and Kiwi Heroes: Live!. Her solo show, Pizza Party, debuts on April 26, then runs April 29 to May 3.