Angela Casley whips up an exotic feast with local ingredients.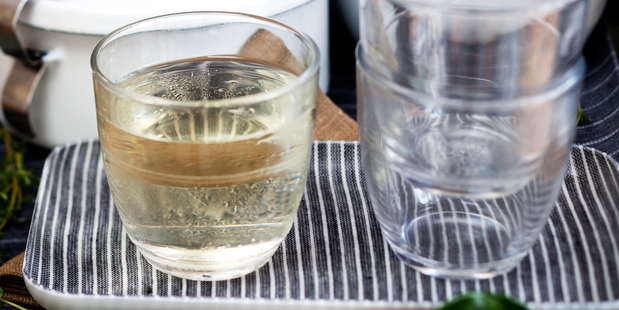 One of the wonderful things about cooking is that you can bring the world to your table. Taking tried and trusted recipes from exotic locations and making them part of your family's culinary journey is truly satisfying.This is what I've done today and the wonderful twist to this global feast is how I am able to use fresh and local ingredients.
First up is the Italian-inspired baked chicken with tomatoes, aubergine and olives. This makes a great mid-week meal as it takes no time at all.
The olives add a nice salty flavour to the dish and a teaspoon of sugar when cooking with tomatoes is a must, to really bring out the fresh taste. The juices from the chicken collect in the bottom of the dish and add to the flavour.
Over summer we've had a glut of courgettes and beans, so we've done our dash with courgette fritters, soup, quiche and souffles, though beans blanched in salads with chopped tomatoes and feta are always a favourite. For a change of flavour, this Thai fish curry is wonderful.
Don't be put off by the long list of ingredients - it all goes into one pot. The recipe is an absolute doddle and it's a delicious way of using up those vegetables.
Go easy on the chilli if you are worried about the spiciness.
A favourite right now is gazpacho, the tomato-based soup, which originates from Spain and can be served cold during summer and autumn. It's cool and refreshing, perfect for these hot Indian summer days.
This recipe is great as it also uses up vegetables you might have lurking around, and it has many variations where you can add avocado, beans or different herbs - dill and parsley are just as yummy if you don't have basil.
Make this the day before so the flavours can develop. It is tasty and a fabulous lunch dish served with crusty bread (or it can be quite a hit at a drinks party served in a shot glass with a hint of vodka).


Recipes:
• Baked chicken with tomatoes, aubergine and olives
• Thai fish curry with beans and courgettes
• Gazpacho


- VIVA