A Parisian exhibition celebrating the work of Dries Van Noten.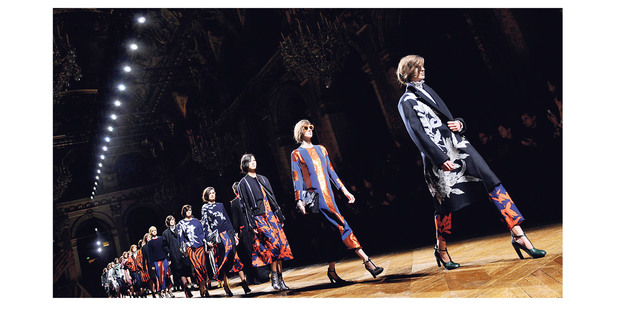 Paris Fashion Week came to a close last week for the Fall 2014 ready-to-wear collections amid the usual flurry of street-style fodder, Rihanna sightings and a kitschy Chanel runway-cum-supermarket - but one designer quietly stood out as a highlight of the week.
Dries Van Noten's Fall 2014 collection was another standout show, combining his signature mix of references into one cohesive collection. Sixties op-art and floral prints, silver metallics and man-style tailoring were given the Van Noten treatment, along with irreverent accessories such as bright-orange oversized flower brooches and retro-shaped sunglasses.
All this on the eve of the opening of his debut exhibition, Inspiration, at the Musee des Arts Decoratifs. Despite the double whammy, the notoriously private designer looked at ease when he took a bow at the end of his show.
"I cannot think of another designer at the moment who can make women of all ages and shapes look so good," says Marilyn Sainty from Scotties Boutique, who attended the show as part of her seasonal buying trip.
(Scotties has stocked the brand for 20 years).
"There is a consistency and, although he says he is bored by 'good taste', he can't help but make things that are beautiful. When you see his rich inspiration you cannot help but be seduced."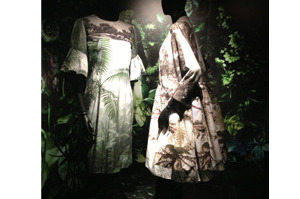 A seductive yet intelligent approach to his design aesthetic is what Van Noten is known for, along with his ability to juxtapose different ideas into one. His influence as one of the groundbreaking Antwerp Six collective during the 80s helped redefine a radical approach to dressing during that time, and with the Inspiration exhibition, those ideas have culminated into a very personal look into the working mind of one the most influential fashion designers of our time.
Unlike other designer exhibitions, Inspiration delves deep into the archives, forming an intimate look at the creative process of Van Noten's design thinking, dissecting his collections into what inspired him at the time. However, the designer is quick to point out that this is not a retrospective.
"I think I'm too young and too busy to do a retrospective," he explains in a video about the exhibition on his website. "It's really about my inspiration, how I work. I hope that most people go for the relation between the clothes and the works of art."
Van Noten and his team spent two years working alongside Pamela Golbin, general curator of Contemporary Fashion and Textiles at the Les Arts Decoratifs, on the exhibition, focusing on the creative process and highlighting Van Noten's wish to express the emotional journey of creating his collections, with more than 400 items on show.
Inspirations includes the works of artists Francis Bacon and Damien Hirst, filmic inspirations such as Jane Campion's The Piano and the work of Pedro Almodovar, and male heroes like David Bowie, Jean Cocteau and Luchino Visconti, who have informed the designer's menswear collections.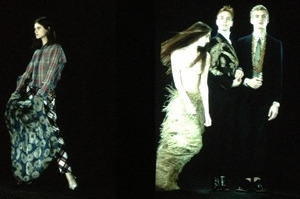 Along with imagery, film clips and videos - a slow-moving film by David Michalek is hauntingly beautiful - the works of other fashion designers also feature, including Jean Paul Gaultier, Vivienne Westwood, Gianni Versace, Claude Montana and vintage Christian Dior and Schiaparelli dresses, displayed alongside almost 200 of Van Noten's own looks.
It's a remarkable display of confidence and openness on Van Noten's part in bringing together all of his inspirations and the arts, without any form of hierarchy.
"This is a work of introspection, a reflection of myself and the way I work both as a designer and in my relation to art and the other areas I love," he explains in the exhibition notes.
"What I do is neither a photocopy nor an homage. It is all about being inspired by someone else's work."
• Dries Van Noten - Inspirations, until August 31 at Musee des Arts Decoratifs, Paris.


- VIVA