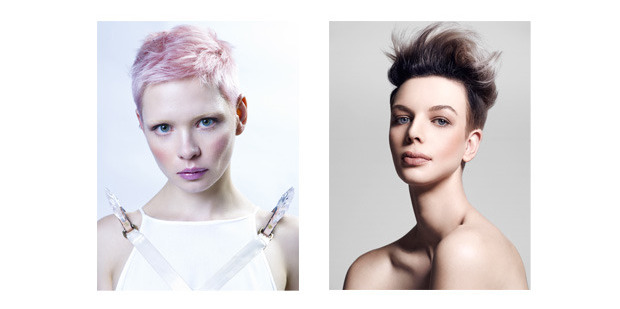 The fashionable ombre hair look was to the fore in striking graduated tonal work at the L'Oreal Colour Trophy Awards. Creative colouring in pastel tones saw Rebecca Brent, of Wellington salon Willis York, named Hairdresser of the Year.
Her win of the Supreme Award at a live show at Vector Arena on Saturday night comes 20 years after the salon's founder, Clark York, won the first L'Oreal Colour Trophy.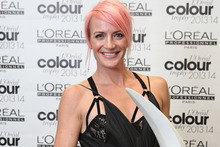 Auckland stylists dominated the other awards, with the supreme runner-up being Jock Robson, co-owner of Dharma salon. The young colourist of the year was Valeria Lenskaia from Bettjemans, with the men's award going to Sara Carswell from Blaze. Newmarket-based Blaze won the Salon of the Year Award.
The Colour Trophy is a big, bi-annual, hair industry occasion with finalists recreating the entry looks initially submitted to judges in a photographic portfolio in a stressful live show.
This year production stepped up a notch, with live runway shows by Trelise Cooper, Coop, World and Huffer.
The judges, led by Sydney-based celebrity stylist Brad Ngata, Caterina DiBiase, from Melbourne, and Damien Rinaldo, from Adelaide, said the winning look showed great technique and colour execution.
"Whilst being forward thinking, it is very 'now'. People are asking for this look in salon," said DiBiase, who is a previous award-winner in Australia.
Hair awards tend to the avant garde, but this year's results show how competition looks can coincide with commercial ones. The street-fashion popularity of dip-dye ends is increasingly being seen to a more refined degree in the work of salon colourists.
Customers are more open to playing with colour. For now, pastel tones prevail, but the copper-toned look by the Blaze salon team illustrates how graduated colouring techniques can be adapted for a more traditional palette. This brings more natural-looking highlights and lowlights to hair.
Rebecca Brent's prize package includes a trip to L'Oreal Professionnel's Paris headquarters and to attend next year's L'Oreal Colour Trophy in the United Kingdom.
See the winning looks below.