From light lilacs and lavender to dramatic darker berry shades, makeup is entering a purple patch.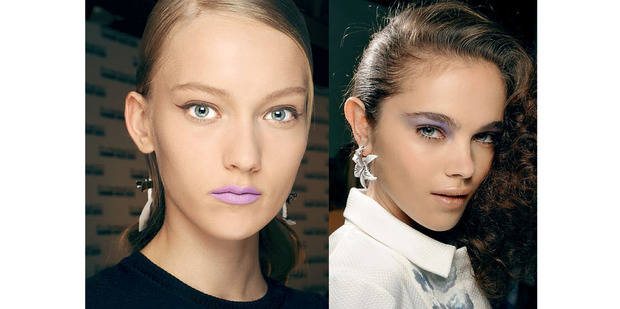 If you buy one new cosmetic colour to wear with your autumn-winter wardrobe then have a play with purple. If that sounds scary, then default to pink lip and taupe eye shades, which will tone into the trend.
Staying on the cooler side of the pink spectrum - ranging from pink-mauve pastel through to vibrant fuchsia - is the way to introduce a less obvious "purplish" undertone to your makeup. Its subtle adoption will bring a knowing fashion-forward edge to your look, plus brighten up those cooler days ahead.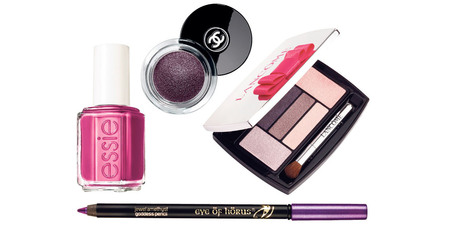 Purple or softer lavender tones feature in the new season collections from Chanel, YSL and Dior. Pinks feature pretty much everywhere. M.A.C ranged from lilac to black violet with its runway makeup and turned Lorde into a trailblazer for the new dark lip.
To pull off purple, ensure skin is colour-corrected to rid yourself of any facial redness or sallow tones and then focus your accent colour on either the lip or eye (as shown on our model looks).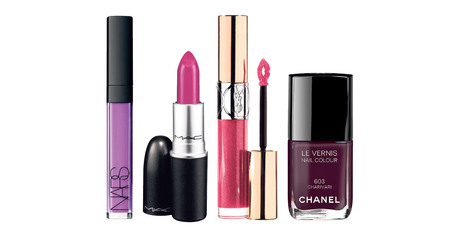 Lighter shades will work on most eye colours, but can be more demanding of a perfect pout than mid-dark tones.
Plums and burgundies, as with pinks, nod to the purple trend without any risk of going ghoulish.
It's all a matter of finding your own way of wearing the reigning colour of the season.


- VIVA