Janetta Mackay gets a bit girlish over these new pastel temptations.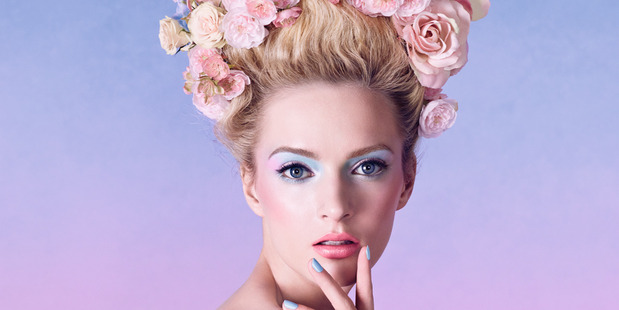 Frivolous, fun and oh-so-feminine, we're head over heels for the vibrant pastel trend making waves in the beauty world. First seen on the international runways for spring, these sugar-coated shades are now sweetening cosmetic counters and serving as the inspiration for boudoir makeovers.
Reminiscent of a scene from Sofia Coppola's cinematic rendering of the life of Marie Antoinette, there is something hyper-real rather than sickly about these confectionery colours.
Bring a touch of fashion freshness to your face by exploring a lighter, brighter palette. At once whimsical and wearable, the look can range from candy cute to petal pretty. Girlish, yes, but also suitable for grown-ups - just don't over-indulge. Aim for a soft flush of colour on cheeks, lips and eyes, and everything will come up roses.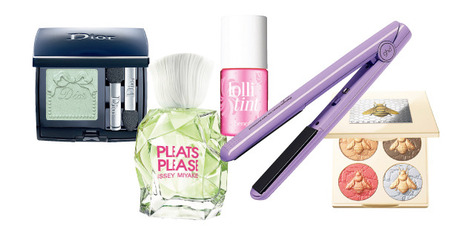 Diorshow Mono Trianon Edition in Angelique $56
Dior's Trianon collection encapsulates the power of pastels and was inspired by Marie Antoinette's private domain at Le Petit Trianon inside the grounds of the Palace of Versailles.
Dior's makeup supremo, Tyen, chose the colours the doomed Queen surrounded herself with in the pastoral fantasy world she created. We especially like the collection's ultra matte eyeshadows.
Contrast with the pearl-frost finish of Dior's nail polishes, inspired by the look of 18th century china. The model (left) shows the cornflower blue nail shade called Porcelaine. From selected department stores and pharmacies.


Benefit Lollitint $57
A hint of tint is an easy introduction to colour and Benefit's double-duty cheek and lip stains will be joined next month by the flirty flush of this candy-orchid colour. From Smith & Caughey's stores.


Chantecaille Save the Bees palette $156
The colourful world of bees - from blue skies to wildflowers and hives of honey - inspired Chantecaille's latest makeup collection. It includes this limited-edition eye and cheek palette, from which a portion of sales goes towards efforts to bolster declining bee populations.
Try a pale blue sheen to brighten the eye, honey as a highlighter for radiant cheeks and eyes, a grey beige, Beehive, as an intensifier, and a warm coral pink, Nectar, for a fresh blush. From Mecca Cosmetica stores, see meccacosmetica.co.nz.


Issey Miyake Pleats Please 50ml L'Eau $118
Ethereal freshness was the perfumer's guiding catchphrase for this airy interpretation of Pleats Please. From selected department stores and Life pharmacies.


ghd Pastel Collection stylers (each) $289
These stylers are the ghd IV design in gelato shades of periwinkle, jade and lavender. In selected salons from Monday, for stockists ph 0800 880209.


- VIVA