The love affair of luxury labels with the 90s' skate scene shows no signs of abating, as sneakers, sliders and sweatshirts are given an uber-luxe twist, says Rebecca Gonsalves.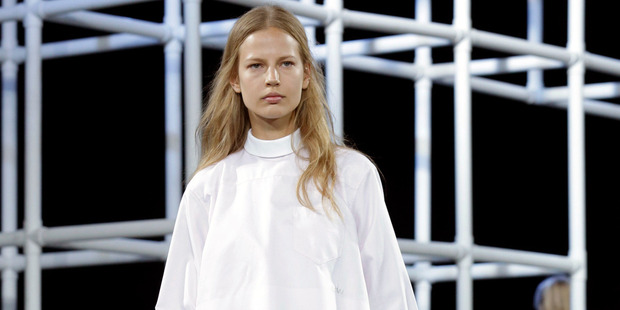 It won't have escaped your notice that the 90s are back in a big way. The fashion pack has been tripping and skipping through the trends of the tail end of the millennium with vigour, putting a touch of finesse on a steady stream of garments with retro appeal.
Sports uniforms have long been sources of inspiration for designers of a certain inclination - indeed, tennis garments were a huge part of the repertoire of those fashion revolutionaries Coco Chanel and Jean Patou.
While the latter dressed ace Suzanne Lenglen for the 1920 Olympics, the influence of such designs was felt far from just the courts. Traditionally, the sports that were mined for catwalk inspiration have been aspirational. Tennis, cricket or even rugby - these all equate with the luxury lifestyle a label is selling.
While the influence of catwalk fashion on the high street grows glaringly more obvious with every season, the reverse is true, too. From Marc Jacobs' grunge spring/summer 1993 collection for Perry Ellis to Galliano's homeless-inspired spring 2000 haute couture collection for Christian Dior, designers seeking inspiration from less salubrious sources is certainly not a new phenomenon.
But the appropriation of slacker style, that skater look that was synonymous with California cool in the 90s - sweatshirts, slip-on sneakers, baggy jeans and beanies - has been a gradual uptake, and done with huge aplomb.
It began with the sweatshirt; Riccardo Tisci led the way when he elevated the once-humble garment to deific stature in his autumn/winter 2011 collection of panthers and pin-ups.
The pool slider, once a distinctly communal shower-only shoe, was given a hit of glitz by Christopher Kane for spring/summer 2012, followed by the ultimate luxury makeover: a mink lining, courtesy of Celine's Phoebe Philo for spring/summer 2013. Philo and Tisci can also take credit for the slip-on skate shoe's dominance du jour, with ponyskin and printed versions outshining the original Vans.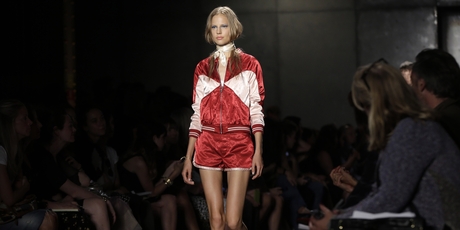 "I think what's so exciting about the aesthetic is its unpredictability," says Judd Crane, director of womenswear at Selfridges. "Vans worn with tailoring, or a baseball cap with a full designerwear look - it's self-consciously playful and irreverent, but grounded in authenticity."
The silhouette of the skater is loose and unrestrictive - slouchy, baggy and layered looks were all seen at the London Fashion Week shows for autumn/winter, perhaps unsurprisingly in a city where the street-inspired aesthetic is never far away.
Aries is a skate-inspired fashion brand that hopes to return to the sensibility of the 80s, when streetwear was fashion and vice versa. Founded by Fergus Purcell, Sofia Prantera and Luca Benini four years ago, it benefits from the current cross-over.
Purcell's background is in graphics - his first commercial artwork was for Slam City Skates in 1987 and he now designs for Palace Skateboards - and he says his aesthetic is primarily street and trashy, while Sofia has a more sophisticated and fashion-savvy approach. Aries is the overlap between the two.
Rather than being upset by any appropriation of skate culture for the catwalk, Purcell sees it as a positive: "There's no question of authenticity when luxury designers take looks from the street. The flow between street and fashion is constant and goes both ways. I hope that we're seeing a time where all manner of distinct things from high and low culture are coming together to become something new."


GET THE LOOK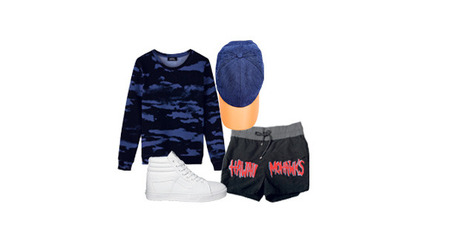 A.P.C. sweater, $269, from Made. Ph (09) 366 1693.
Kate Sylvester baseball cap $115. Ph (09) 307 3282.
Stolen Girlfriends Club boardshorts $180. Ph (09) 360 3475.
Vans Sk8 Hi style, $129, from Black Box Boutique. Ph (09) 378 0073.