Quick and easy summer salads.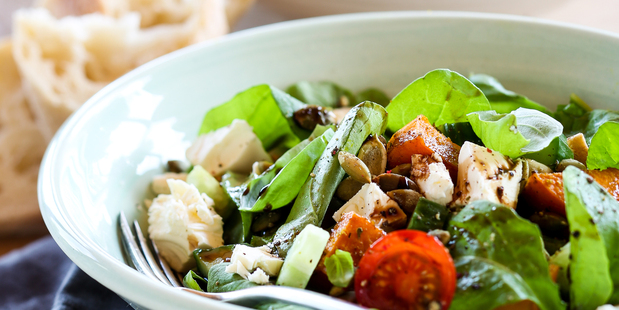 Roasted Pumpkin Salad. Tony Sly French Duck Egg Blue and White Pottery from $19.50.Tiled clock $195. All available from Yvonne Sanders Antiques. Ph: (09) 630 3904. Photo / Babiche Martens
Packed with antioxidants and crammed with nutrients, no meal is complete without a salad. This summer, try some of Viva's favourites from 2013.
• Pear, prosciutto and pine nut salad
• Moroccan beef salad with green beans
• Duck breast salad with nectarines and roquefort
• Roasted tomato, haloumi and white bean salad
• Seared Beef and Israeli Couscous Salad
- VIVA