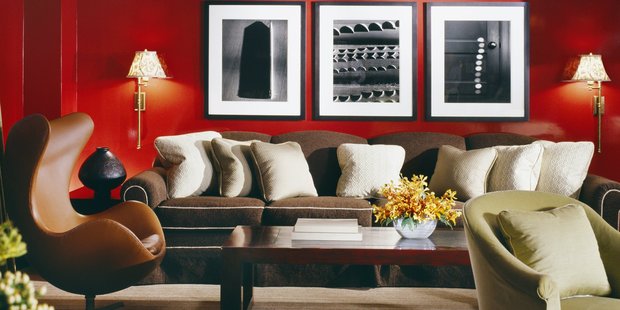 Viva's top stories
• Global Glamour: Interior designer Sandra Nunnerley in New York.
• Win an outdoor hanging chair worth $685, from online marketplace The Market.
• Music Awards Fashion: An exclusive first look at what host Shannon Ryan will be wearing tomorrow night.
• Isabella Blow: A tribute to a supreme fashion fantasist.
It's no small feat to be named in the Architectural Digest 100 list of the world's top designers and architects, but that's just one highlight in the fascinating life of Wellington-born interior designer Sandra Nunnerley.
Her passion for life has seen Sandra live in Sydney, Paris, London and now New York, and travel in Peru, New Guinea and Tibet. Her interiors have a subtle sensuality and easy glamour, as you will discover in our fascinating interview. You're bound to be inspired.
- Amanda Linnell, Viva editor