Constance Cummings' online store is a natural progression of a passion fostered in childhood to seek out beautiful, old and rare jewellery and accessories.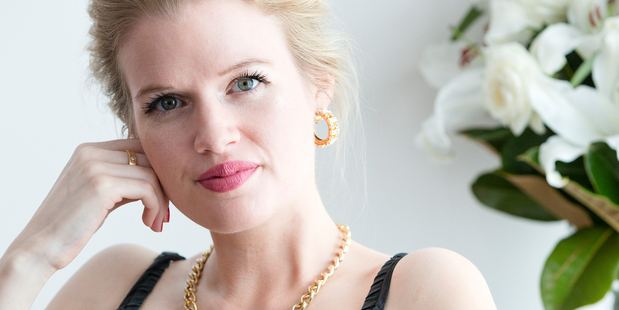 When she was 16, Constance Cummings came across a beautiful vintage pendant brooch she just had to have. Under all the dust, she had spotted three exciting letters stamped on the back: YSL.
That was the beginning of years of collecting to come, a passion Cummings has translated into exciting new online store Love and Object, a stunning collection of luxury vintage jewellery, accessories and curiosities from the likes of Givenchy, Dior, YSL and Karl Lagerfeld.
Her selection reflects fashion's current mood for casual but opulent glamour, and the modern way to wear old jewellery: a leather jacket worn with heirloom diamonds, chunky gold chains peeking out of a white silk shirt, sparkling statement earrings with undone hair.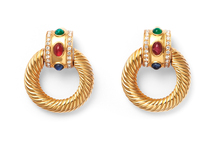 "We're trying to take away the fussy, dusty connotations around vintage jewellery. We want people to get behind the fact that these pieces have been created by the best craftsmen over the years, with a really unique and individual design ethos behind them - from brands that have stood the test of time," explains Cummings.
"We're bringing it into a contemporary setting, and trying to bring a bit of sexiness back to vintage."
Cummings grew up in a family of collectors. Her father was a trained jeweller who, from the age of 4, would take her along to auction houses where she would be surrounded by rare and beautiful vintage treasures.
"There were a couple of occasions when I was allowed pocket money," remembers Cummings, who grew up in Christchurch, "and I would save up and bid on things - although most of the times I lost because my pocket money didn't compare to other people's money!"
Those visits developed her love of the hunt, visiting auction houses and jewellery dealers to discover vintage jewellery for herself and friends. There was a year in her late teens where she rebelled, thinking it was uncool to go to auction houses with her Dad. "But I really missed it, so have been going continuously ever since. I'm addicted!"
The idea of furthering her passion for tracking down rare and unique objects had been in the back of her mind for a couple of years, having sourced pieces for friends in the past and visited "the haunts" - dealers, auction houses and vintage specialists - whenever she travelled.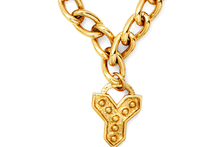 Cummings studied Art History, and was torn between her love of art and jewellery, "and the natural knowledge that I've picked up by osmosis from my family". The website, with its focus on quality and rare treasures - a framed puzzle of a Rankin photograph, a 1920s mesh evening purse, a very rare Karl Lagerfeld necklace - reflects a growing re-appreciation for craftsmanship and unique design, a backlash from fast fashion and a gentrified global style.
Every piece has a story that Cummings explains passionately and eloquently; explained on the website also.
Cummings believes women want to wear something that's unique, and not cookie-cutter design. "They want to feel as though something they put on is personal and has a story behind it; something they can keep and wear for years to come.
I don't think there's any better feeling than a friend or family member saying, 'I love that piece, can I please wear it for an occasion coming up?'. "There is that mass consumer society now that a small pocket of people are rebelling against it."
Cummings' own tastes reflect that concept, with a glamorous aesthetic that extends throughout her life, style and home.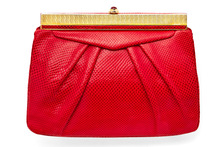 Her inner-city apartment, shared with partner Eddie von Dadelszen of Working Style, has beautiful, quality objects throughout, from artwork - including a large framed image of Kate Moss in bed wearing a vintage aquamarine and 24-carat gold necklace, an outtake from a Bryan Ferry album cover - to her collection of shoes including Louboutin and Lanvin.
She has a "fairly large" personal collection of jewellery, with family heirlooms and personal treasures she has collected over the years. "A lot of it I have in storage, and every once in a while when I clean out the closet I will bring out pieces to wear again - especially pieces that I got 10 years ago that are back in vogue, like all the pearl pieces lately."
Some of the Love and Object pieces have been collected over four or five years, but Cummings isn't hesitant to let them go.
"I want people to have the same love affair and pride that I get from wearing the pieces and having people borrow them," she says. "I'm just excited to share them with everybody."


• See the full Love and Object collection at loveandobject.com


- VIVA