Student Taylor McDonald mixes family favourites with unique artwork and vintage decor.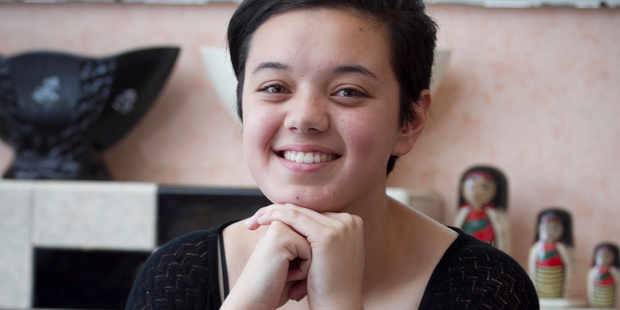 Saint Kentigern student Taylor McDonald, 17, is set for a stellar design career, no doubt nurtured by the creativity flowing through her home. Parents Brian and Norma McDonald own online second-hand store Retrovision, pieces of which are among McDonald's favourite things, along with treasured Samoan and Maori heirlooms.
McDonald is passionate about graphic design and photography but has a particular love for fashion design, especially the theatrics and empowerment of eveningwear.
"As an eveningwear designer you're creating a memory and encapsulating that specific moment within a garment," she explains. With plans to hone her technique at NZ Fashion Tech after school, she keeps busy designing custom ball dresses and entering in young designer competitions. She has twice won the People's Choice in Sylvia Park's Young Designer Competition and was recently named a finalist in the Newmarket Young Fashion Designer Awards.
McDonald shares her favourite pieces in her family's retro-laden home.


MY FAVOURITE THINGS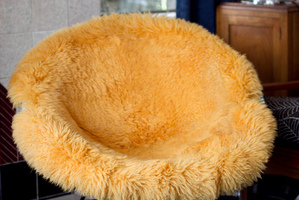 1. Retro Coolie chair
This is my universal reading, studying and designing chair. I'm a retro fanatic and got it from Retrovision.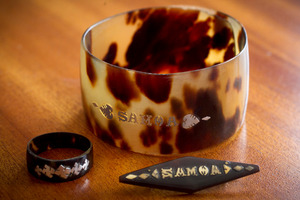 2. Tortoiseshell bracelets
These were given to me by my mother. They were made by my great-grandfather in Samoa for the tourist market back in the early 1970s but he made these for my mother as a gift.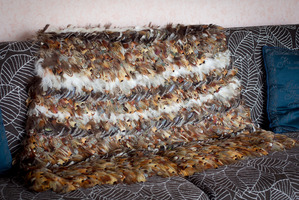 3. Maori cloak
I love textures and I love feathers. This Maori cloak (korowai) was my great-aunty's and is from the Coromandel where we have a bach.
This was given to our family before she passed away as a parting gift to remember her by.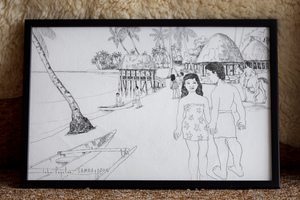 4. John Poynton pen drawing
My mother and I met John Poynton at a cafe in Apia. He was selling some of his artwork and we bought this, among others. This drawing surprises me to this day, because he drew it with the paper virtually millimetres away from his face, due to his failed eye surgery.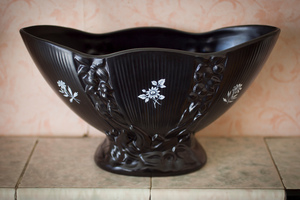 5. Black Crown Lynn vase
We have many pieces of Crown Lynn crockery in our house but my favourite is the black Crown Lynn vase, shape 553. It provides a brilliant contrast to the white collection we have. When I finally move out, it's coming with me.


- VIVA